We have some brilliant news to share with you. Vaccinated travelers no longer need a negative PCR to travel to Botswana, Namibia, South Africa, Zambia and Zimbabwe. Fully vaccinated means having received the primary series of your vaccine be it a 1 or 2 dose vaccine. And the good news continues. Botswana has gone ahead and exempts children under the age of 12. This means children up to the age of 11 don't need a PCR or a vaccination. Zambia and Zimbabwe have followed Botswana and also only require vaccination or negative PCR for all travelers from the age of 12. So far Namibia and South Africa still ask for a negative PCR or a proof of vaccination for kids between 5 and 11, but there is a lot of negotiation going on and we are confident that the rules will soon be simplified.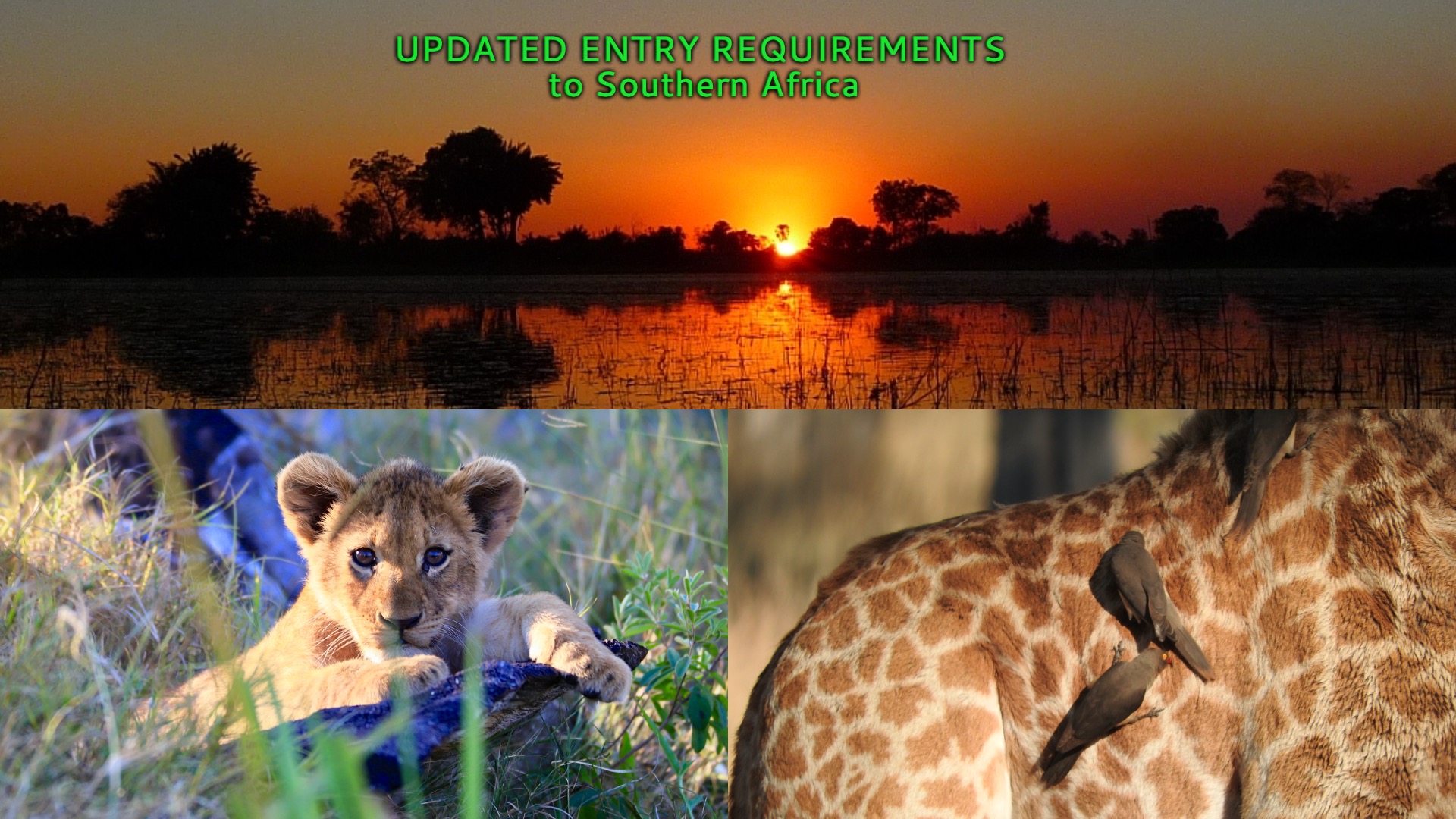 The high season is just around the corner and we are excited about all the wonderful enquiries we are receiving. Botswana offer the perfect combination of wonderful wildlife with soft adventure. Create life-long memories with your children. To make sure everything goes smoothly however, please ensure that you adhere to the regulations in place regarding travel for ALL children under the age of 18.
TRAVELING WITH CHILDREN:
Here is a quick recap what paperwork you need when travelling to Botswana with children (South Africa has relaxed the rules but Botswana continues to be very strict):
When travelling with both parents:
valid passport, with six empty pages, it must be valid for at least 6 more months at time of travel
unabridged birth certificate
When traveling with one parent:
in addition to the above the one parent must carry a letter consent supported by a copy of the passport of the absent parent
When traveling with a person who is not a parent:
in addition to the above copies of passports of both parents and contact details of the parent
It is the perfect time to visit our region again. Please contact your Safari Designer under info@safarispecialists.net to plan and create your dream safari.