Want to return to an old favourite or discover something new? There are plenty of options for safaris to Botswana & Zimbabwe, from no-fuss tents to ultra-luxurious suites. What they have in common are beautiful landscapes, genuinely warm African hospitality and some of the most spectacular game viewing in Southern Africa!
JACK'S CAMP – MAKGADIKGADI | BOTSWANA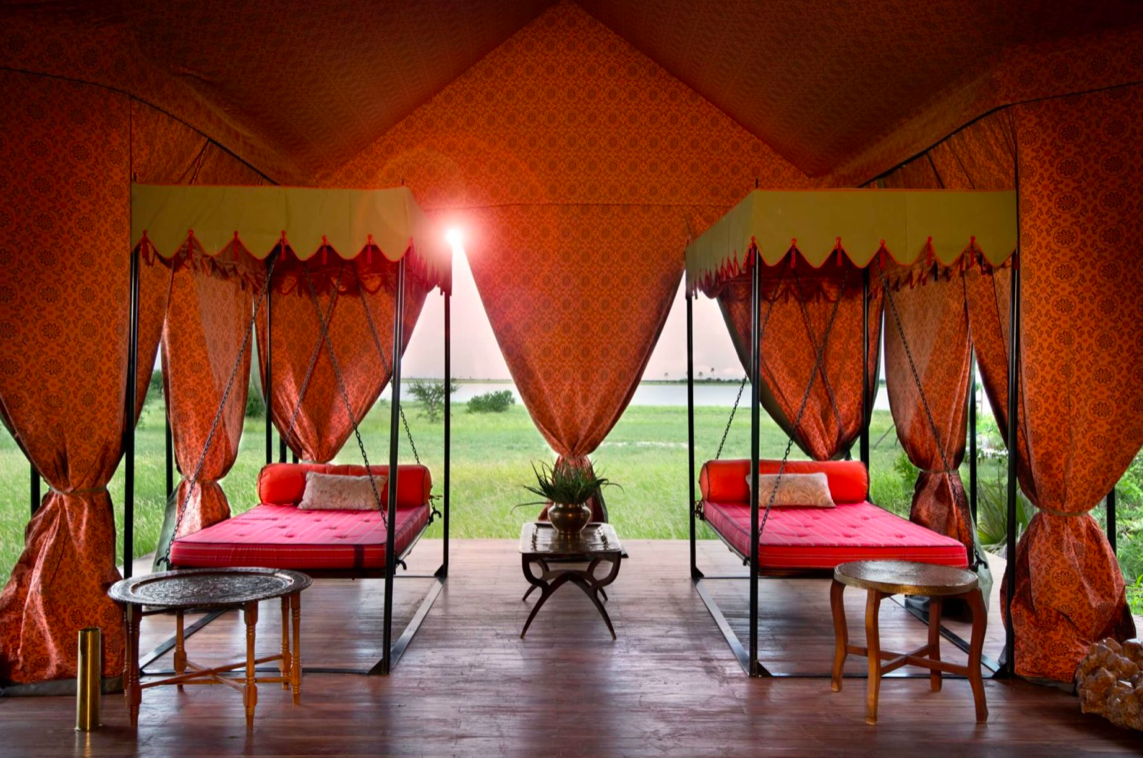 One of Botswana's most iconic – and outrageous – camps got a makeover during the covid lockdown. Jack's still resembles a fantasy Arabian royal encampment on the edge of glittering white salt pans but has been brought up to date. Nowhere else can you swim in an actual pool tent in the afternoon having spent your morning keeping up with an active meerkat family foraging furiously for breakfast!
WHY GO?
The chance to see desert-adapted species like brown hyena, black-maned Kalahari lions, steenbok, oryx, springbok and, of course, the world's second largest terrestrial mammal migration in the form of 50 000 zebra that move through from about January to April (the biggest is the Great Migration of wildebeest between the Masai Mara and the Serengeti).
Unusual activities like quad biking on the pans and horse riding while having a welcome digital detox (no Zoom meetings here as there is no Internet!).
True serenity as you'll be among the very few people in a million-acre private wildlife reserve.
DUKE'S CAMP – OKAVANGO DELTA | BOTSWANA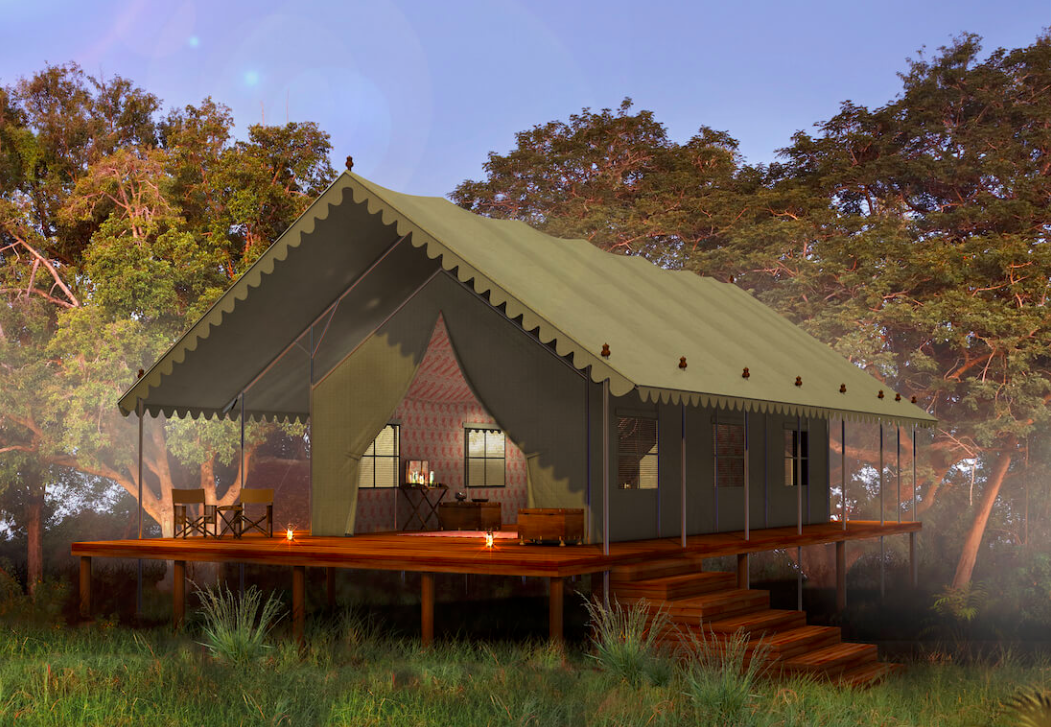 The up coming Duke's Camp will be situated in the Okavango Delta taking cue from the style of the original Jack's Camp. The guest tents at Duke's Camp will mimick the vintage safari style with Persian rugs and hand-carved four-poster beds. We are excited about this new addition and cannot wait to visit the completed lodge.
WHY GO?
Dreamed up, and brought to life, by Ralph Bousfield and the creators of Jack's Camp, an icon of the Kalahari. Enjoy the same yesteryear charm and understated luxury in the wilderness.
Wilderness on the doorstep. This unfenced camp offers front-row seats to the Okavango Delta. With glorious views over a flood plain and seasonal lagoon, enjoy game viewing from the comfort of your under-canvas suite.
KALA CAMP – OKAVANGO DELTA | BOTSWANA
Kala Camp the latest addition to Setari Camp will be located in the Okavango Delta, bringing you six ensuite tents. The rooms are stunningly designed and all facing floodplains and palmtree forests and offers guests a host of activities including walking safaris, boating & mekoros (all depending on seasonal flood water and water levels).
WHY GO?
Enjoy an idyllic setting on the 50,000 hectare private concession in the Okavango Delta's Panhandle region
Kala Camp is genuine traditional water/land based camp
KIRI CAMP – OKAVANGO DELTA | BOTSWANA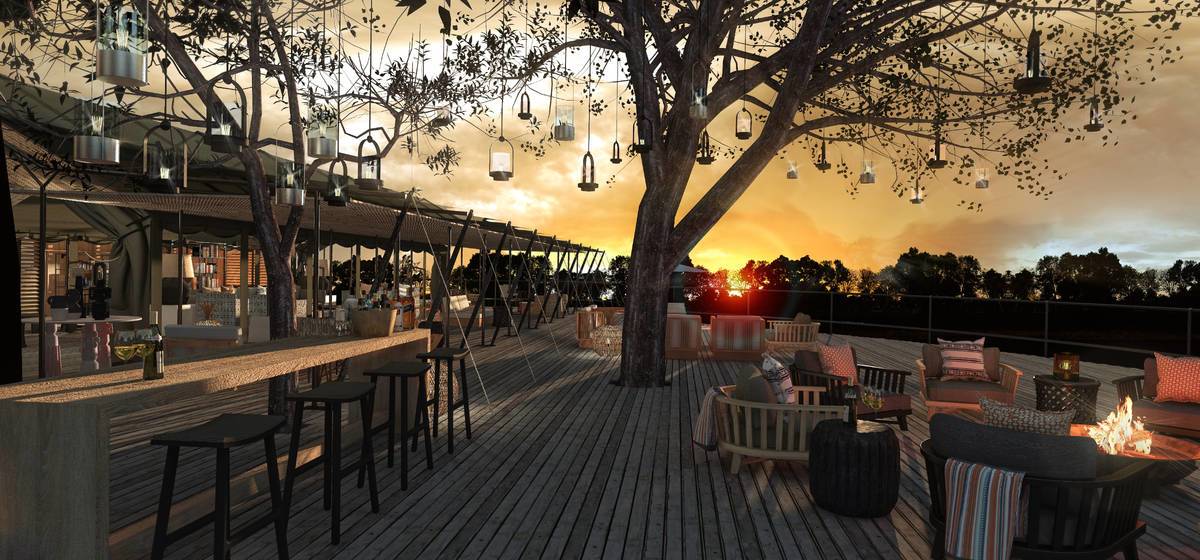 The new Kiri Camp is located in the same concession as Gomoti Plains along the Kiri river. Kiri Camp is named after the Kiri channel which flows past the island on which the camp is situated. The camp is raised on wooden decks to give a view of the Kiri floodplains which stretch out in front of the camp.
WHY GO?
Each eco luxury tent at Kiri is build on elevated decks offering unrivaled views.
Enjoy the designer tents that are inspired by the spirit of safari and being in the pure nature.
The wildlife in the Kiri area is diverse and plentiful in remote areas of the delta, previously inaccessible.
Activities include gamedrives, nightdrives, mokoro excursions and if water levels allow also boating
MOGOTLHO SAFARI LODGE – MABABE | BOTSWANA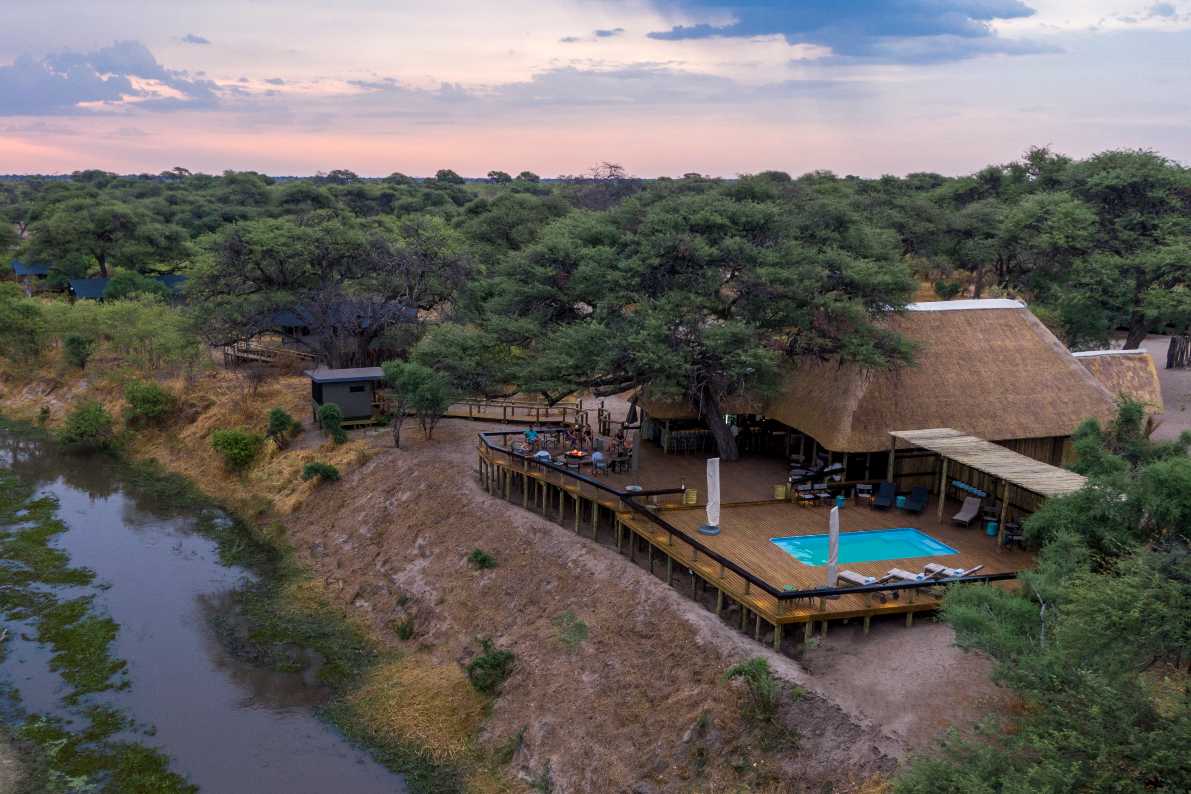 Newest of all the new kids on the block is Mogothlo on the Khwai River at Mababe. Named after the traditional word for the camelthorn trees that provide shelter and food to birds and animals of the area, Mogotlho is a laidback, barefoot sort of place where the focus is on the game and an on-tap R&R.
WHY GO?
Its location makes it an adventurous drive from Maun for those who don't fancy small planes – and you'll be within striking distance of the Moremi Game Reserve.
Night drives, guided nature walks and full-day excursions allow you to really immerse yourself in the bush.
A great place to see water lovers like breeding herds of elephant, buffalo, crocodiles and hippo.
NOKANYANA – KHWAI | BOTSWANA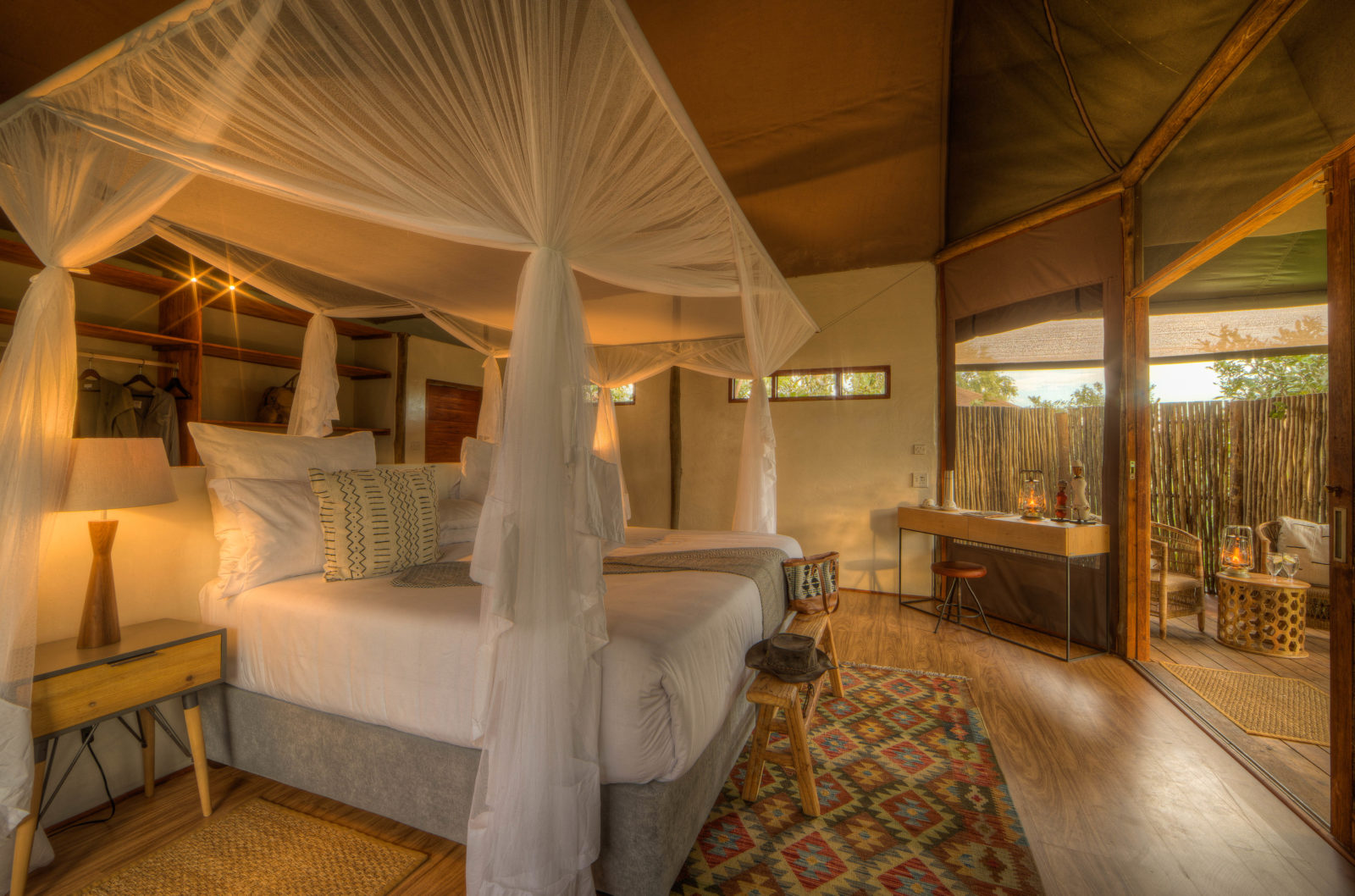 Also on the Khwai River and also named after a traditional word – this time, 'little river' – Nokanyana is another very comfortable newbie that is perfect for families and first-timers.
WHY GO?
Three family tents (that take up to five guests: two adults and three children) mean that multi-generational groups travelling on safari can be together at the same lodge but have their own space. Family tent accommodation is limited in Botswana so if cousins, aunts, uncles, steps and grandparents all want to come along, please consider this.
Beautiful views of the confluence of the Okavango and Khwai Rivers – bring your binoculars even if you 'don't like birds'!
Seasonal mokoro rides: there is nothing to beat being poled along in a dug-out canoe as you watch lilies, dragonflies, fish eagles, jacanas, kingfishers, painted reed frogs and everything else on the water pass you by.
SHINDE & SHINDE ENCLAVE – OKAVANGO DELTA | BOTSWANA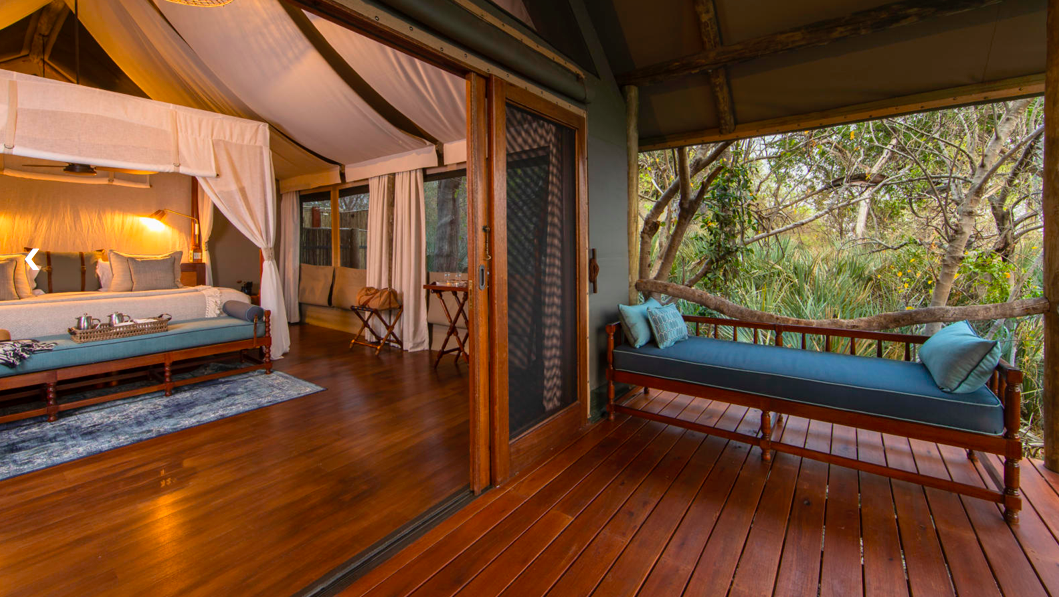 One of the very first safari lodges ever built in Botswana is still going strong. Being among the first, Shinde has an incredible position in the heart of the northern Delta, a must-see for every safari lover. The enclave is a smaller camp that has been conceived especially for small groups or families travelling together, and both have been rejuvenated.
WHY GO?
The Shinde Lagoon is just chock-a-block with wildlife. This is the place to be for rare Pel's fishing owls, elusive sitatunga antelope and leopard if you still haven't been lucky enough to see one yet.
Because it is on permanent water fed by the Panhandle, Shinde can reliably offer both land and water activities year round. This is not always the case in the Delta: water camps are sometimes too wet for vehicles and land camps too dry for boating or mokoro. Shinde gives you the best of both blissful worlds.
Because you'll be in a private concession, you won't see any other lodges' vehicles and will have the freedom to stay out after dark and go walking with highly trained guides.
XIGERA SAFARI LODGE – MOREMI GAME RESERVE | BOTSWANA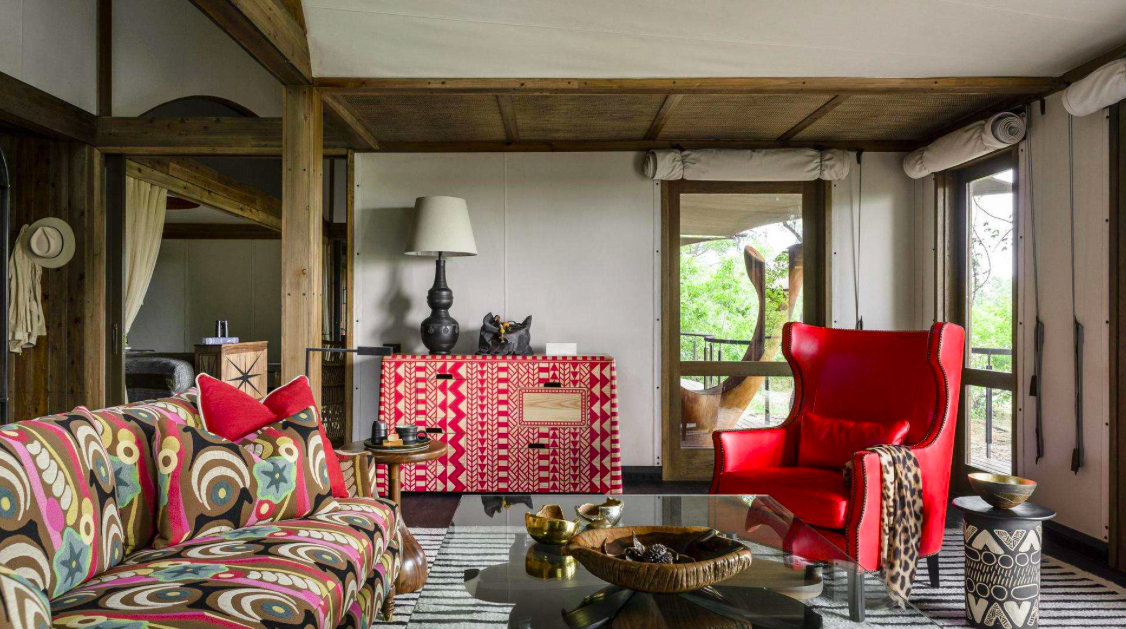 If you love colour and bold design, then the new Xigera is for you. Xigera (pronounced 'Kee-jera') is named after the pied kingfisher – ironically, for such a colourful lodge, the pied is the least colourful of all kingfishers, being black and white… but only us 'bird nerds' will care about that! Lovers of art and design will care about the attention to detail that has been poured into the revamp.
WHY GO?
An incredibly high level of design with original art, sculpture, and furniture by African artists and artisans at every turn.
The Baobab Treehouse rises 10 metres above the floodplain and has three levels, including an open-air bedroom at the very top. The structure has been painstakingly designed to mimic Botswana's iconic and beautiful baobabs.
A glass-fronted cellar stocked with wine from Xigera's 'sister vineyard' in the Cape Winelands, dining at Xigera offers guests a unique culinary safari, seamlessly blending fresh local ingredients and African inspiration, with the tradition of refined cuisine, and for guests that want to stay active the lodge offers a state-of-the-art Technogym.
XUGANA ISLAND LODGE – OKAVANGO DELTA | BOTSWANA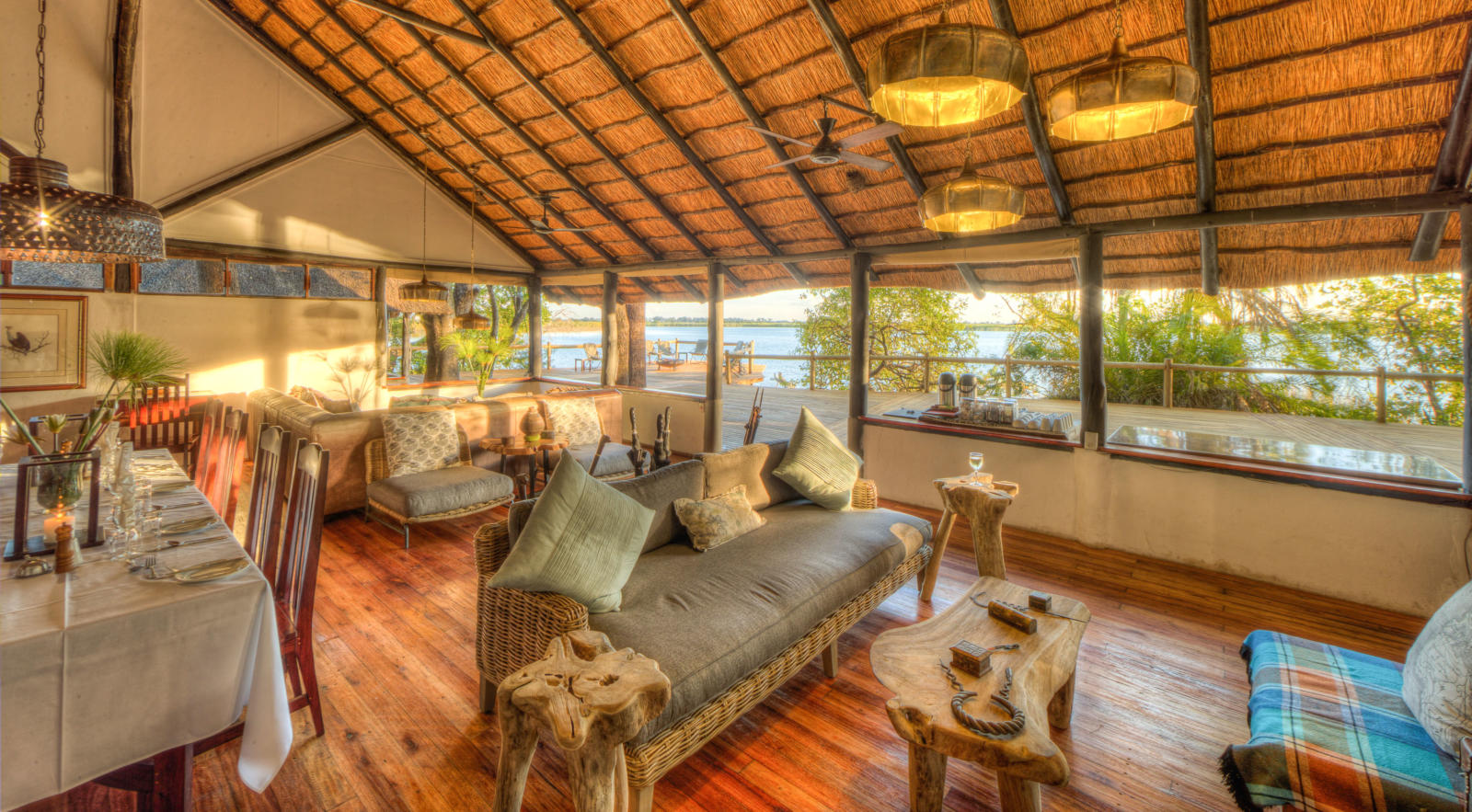 Think 'treehouses for grown-ups' – that's the sort of accommodation you'll find at Xugana (pronounced 'Koo-ghana'). The freshly updated suites are on raised platforms overlooking the Xugana Lagoon and sheltered by dense ebony and mangosteen trees. Never mind that it's also on a paradise island with no-one else around…
WHY GO?
Because it was settled way back in 1974 and was only the second lodge built in Botswana, Xugana has an amazing location (the first camp owners got the first pick of available spots).
A private concession means everything not allowed in a national park, like walking, night drives and off-roading, is possible here for an enhanced game-viewing experience.
The water-side fire pit out on the deck offers you some of the most intense views of Botswana's famously dramatic sunsets, especially in Green Season when the clouds are magnificent.
THE PALM RIVER HOTEL – VICTORIA FALLS | ZIMBABWE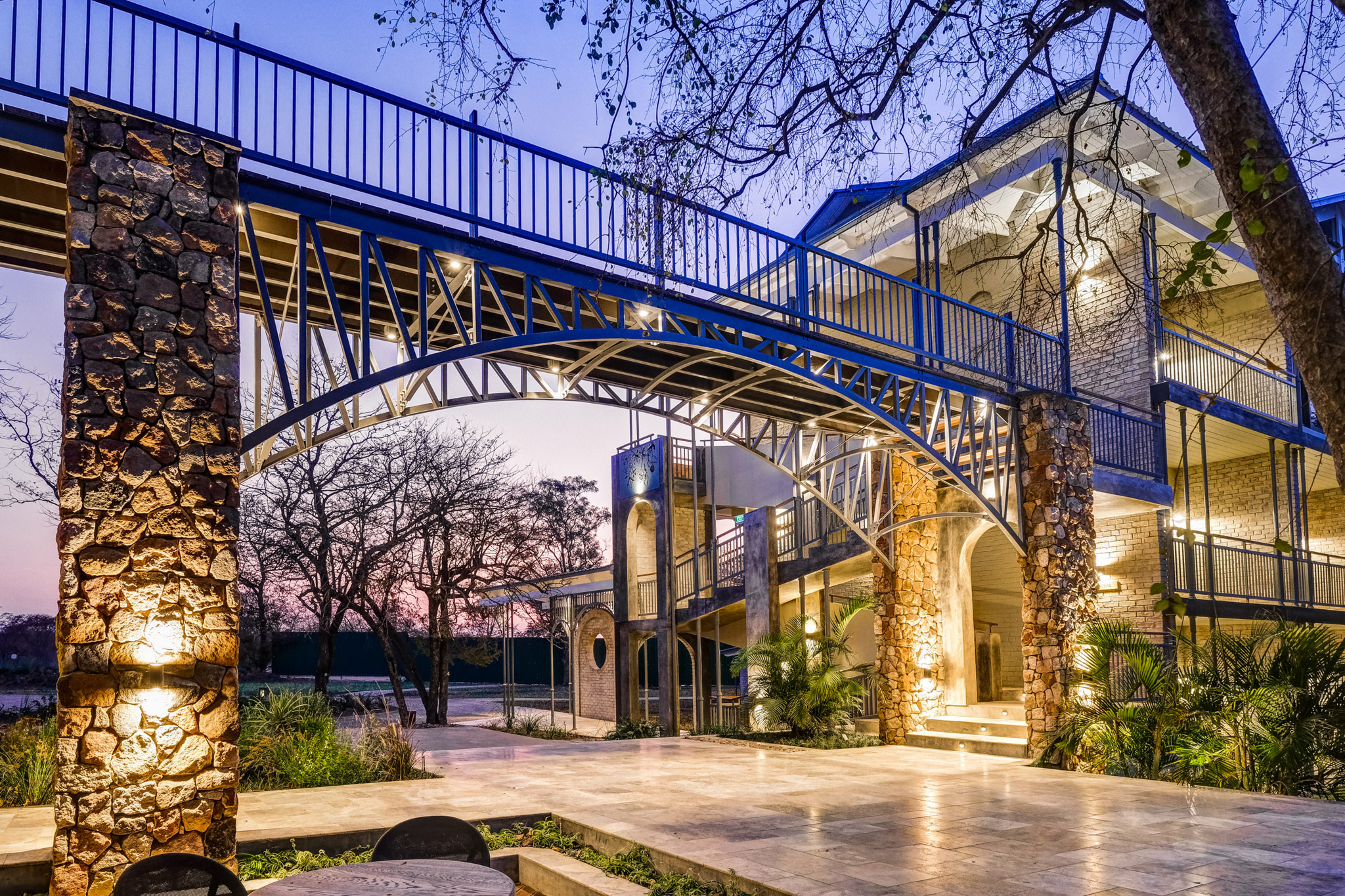 The new Palm River Hotel is a  4-star luxury hotel, located on the banks of the Zambezi River. The hotel, a sister property to Ilala Lodge, consists of 73 luxury rooms, a large presidential suite as well as two honeymoon suites and two private villas. All the rooms are designed in natural colours with modern and stylish interiors. The restaurant of the hotel offers amazing views of the mighty Zambezi River.
WHY GO?
The hotel's location could not be more idyllic, situated as it is along the banks of the iconic Zambezi River with amazing views.
Dining outside under the African night sky amidst the sound of the mighty waterfall makes for a very romantic evening.
PIONEERS LODGE – VICTORIA FALLS | ZIMBABWE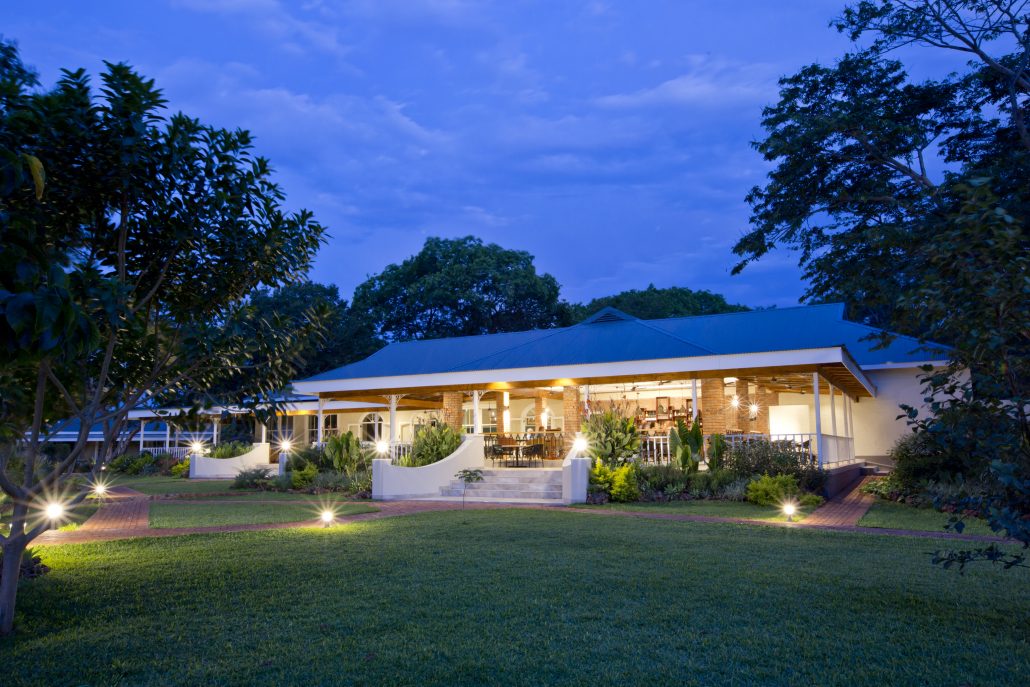 Pioneers Lodge is the latest gem in the accommodation offerings in Victoria Falls. Situated in spacious garden, set on two levels offering guests plenty of space to relax and enjoy. This lodge is an ideal location ensuring topmost privacy.
WHY GO?
Enjoy lush gardens with beautifully manicured lawns and different comfortable areas within the lodge.
The tastefully decorated rooms with unique and classic safari style offer all the comforts guests can ask for.
Pioneers is a family friendly property with four family rooms available.
MPALA JENA – VICTORIA FALLS | ZIMBABWE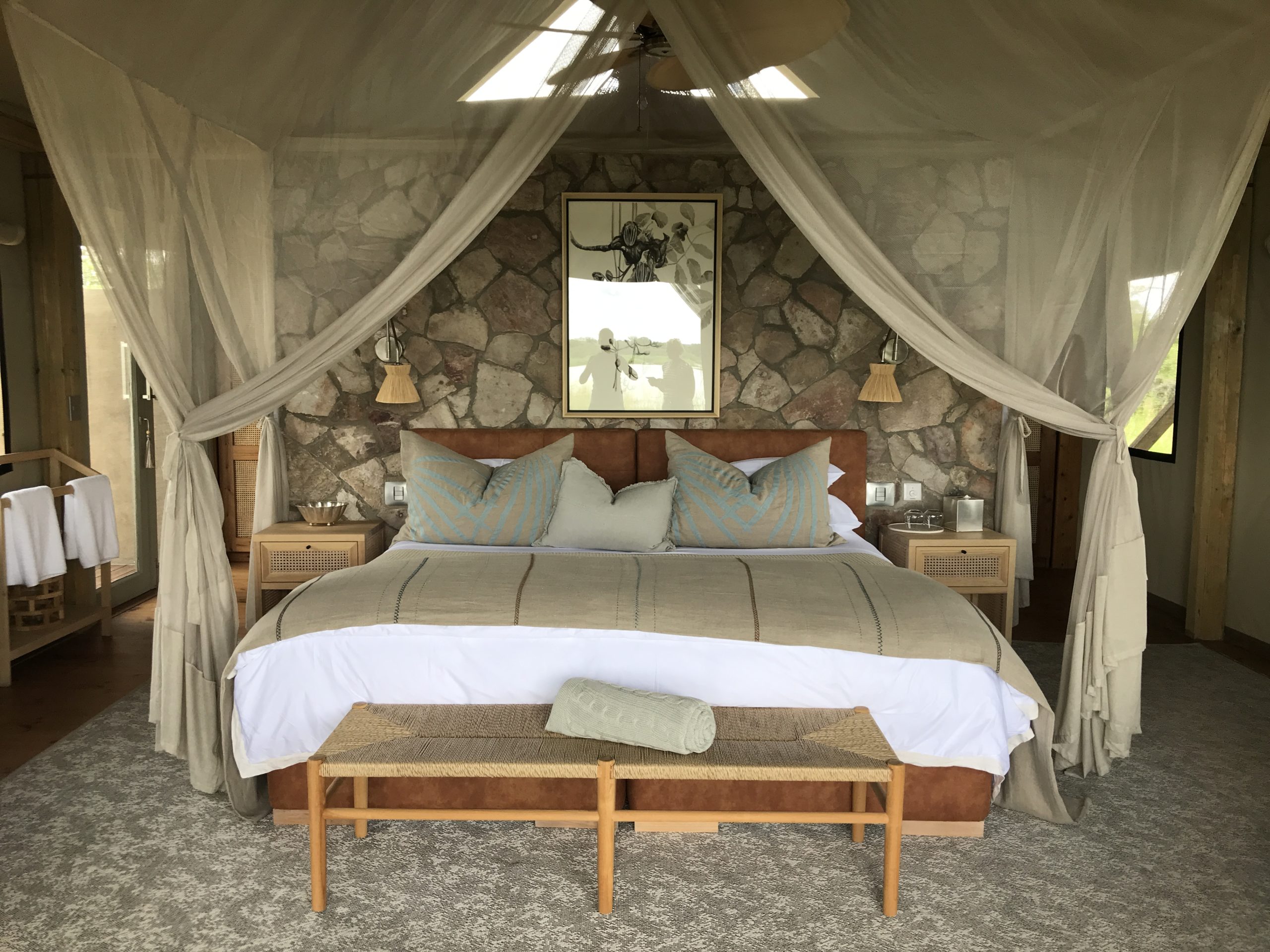 The architect team of Craig Hayman and Hannah Charlton and interior designer Tracy Kelly have created a haven that epitomizes "Barefoot Luxury" at its best. Mpala Jena is located on the white sandy edges of Zimbabwe's Zambezi River and in the Zambezi National Park.
WHY GO?
The camp is located 16 kilometers inside the Zambezi National Park, making for easy access to Victoria Falls town. Still, it is far enough away from the hustle and bustle, allowing guests to relax and unwind whilst enjoying an incredible setting
The sand floor in the bar area, the swings and the adjacent swimming pool, set the scene for guests to kick off their shoes and relax right on the banks of the river.
The safari situation in Botswana and Zimbabwe is normalising and high season (July to October) for 2022 is filling up fast. We have tabs on all availability, Green Season rates, stay-pay special deals and loads of other offers, so chat to us about getting a proper change of scene and making the most of your upcoming holiday.