Southern Africa is a fantastic destination for honeymooners who would like to enjoy a romantic safari! It's known for its pristine wilderness and abundant wildlife. Botswana, Zimbabwe and Mozambique offer unique and romantic experiences for newlyweds. All these countries know how to pull all the 'stops' to create romantic moments for their guests and as the best honeymoon destinations in Africa they are known for creating dream experiences. Beyond the superb game viewing and stunning backdrops, honeymooners can enjoy a range of different activities from private candle-lit dinners floating through a lily covered lagoon to helicopter safaris with champagne stops on palm islands and sleeping beneath the stars on private star beds.
How about you add some special touches to your safari
The Okavango Delta is fabulous from the ground – but even more beautiful from above.  We have prepared itineraries featuring a few extra special activities alongside a traditional Okavango safari – a scenic helicopter ride whizzing along the waterways is nothing to be missed and will definitely be worth it when you and your family or friends look back to the wonderful pictures you made while on safari.
The special that we chose for you is the African Bush Camps 'romantic helicopter safari' – please contact us on info@safarispecialists.net to find out more and how this package can be tailored to your wishes. 

A Night under stars…how romantic can it get?
Now we are talking about something absolutely spectacular!  A night below the stars on a private starbed. A perfect blend of adventure and luxury without compromising on your safari experience.
In complete seclusion surrounded by nothing else but the bush and the Botswana stars above, a night out alone in the bush is often the highlight of many who go on safaris to Botswana. Your night out comes with complete privacy, alone in the wild with the sounds of hyenas, lions roaring from a safe distance, coming from every direction, and  that sunrise in the morning, ideal for honeymooners or romantics out there and let us not forget, falling asleep under all those stars.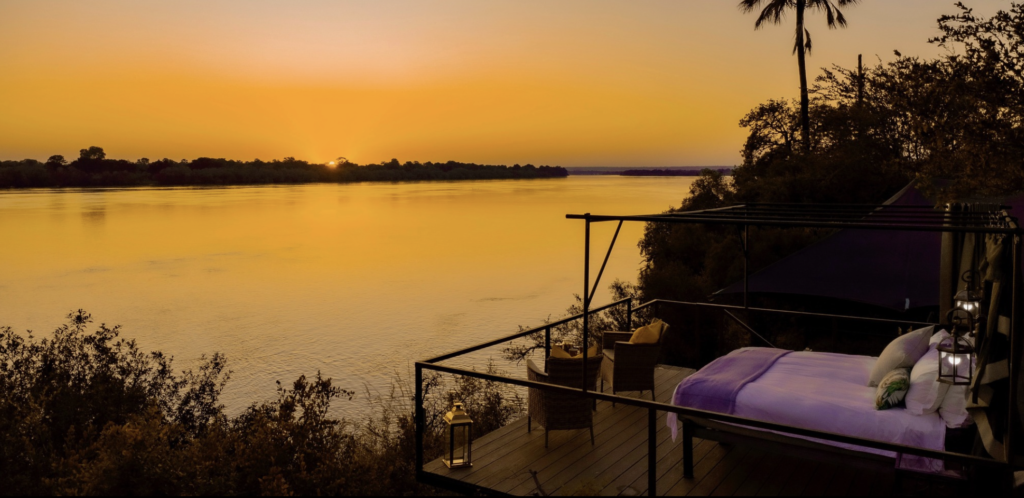 here are some examples of magnificent star-bed-experiences:
Xigera Safari Lodge Baobab Treehouse
The Baobab House is an exclusive-use villa within the Xigera Safari Lodge. It is a private retreat that offers spacious accommodation and personalized services for a truly immersive safari experience.
Natural Selection's Skybed in the Khwai Private Reserve
With only three platforms the sky beds can only accommodate six guests a time. The 5 meter high platforms overlook a busy waterhole frequently visited by large numbers of bull elephants. Each platform comes with its own flush toilet, shower and basin under the sleeping area. Skybed can only be booked in combination with one of the camps in the Khwai Private Reserve, namely Little Sable, Sable Alley, Tuludi or Hyena Pan.
Desert & Delta

@Cam

p Okavango Sleepout-Deck
The Sleepout Deck at Camp Okavango offers a thrilling overnight experience unlike any other. Rather than traditional tents, the Sleepout Deck consists of an elevated platform with comfortable beds, allowing you to sleep under a mosquito net and enjoy unobstructed views of the starlit sky. It offers a true "wild camping" experience while maintaining comfort and security.
The special we chose for you is the 10 Night Honeymoon Package by Desert & Delta – Stay 10 Nights in four lodges: 3 nights at Chobe Game Lodge, 3 nights at Camp Moremi, 2 nights at Leroo la Tau and 2 nights at Camp Okavango. Including flights starting in Kasane and ending in Maun. Please ask our team of safari specialists for further info and discounted rates.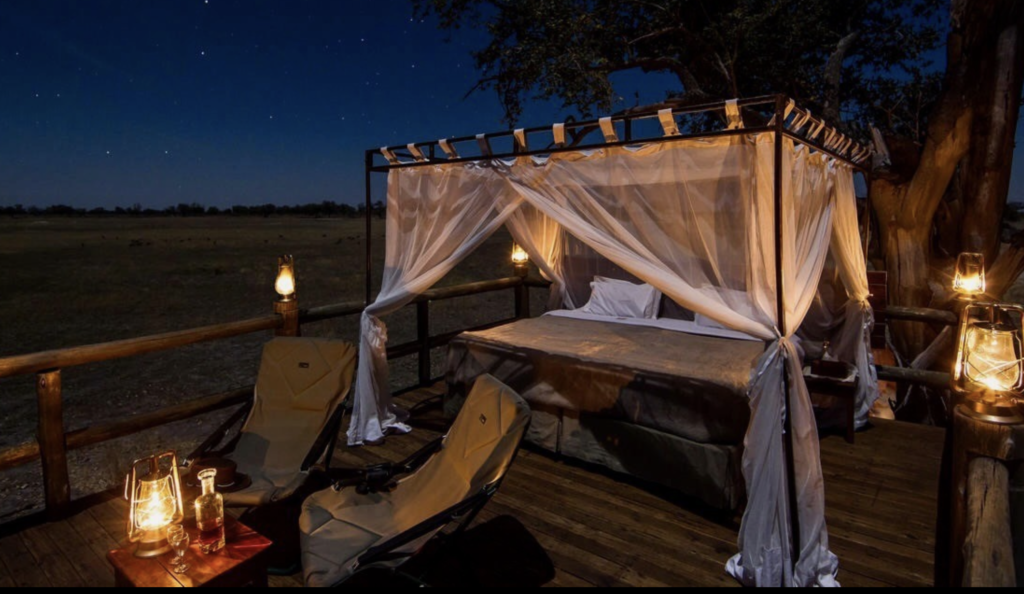 Glide through the waterways of the Okavango Delta 
Experience the unique beauty of the Okavango Delta by embarking on a romantic mokoro (traditional canoe) ride. Glide through the tranquil waters while sipping your cocktail and enjoying the picturesque surroundings. Your guide can take you to serene spots where you can have a private champagne stop and enjoy the enchanting wilderness.
Wine & Dine in the crystal clear waters of the Okavango Delta
To experience a true Okavango Delta safari explore the crystal-clear waterways by wining and dining right in the middle of the Okavango Delta. Some lodges organize the most romantic setups. Your dining experience is therefore transformed into the most surreal and intimate moment as you delve into delightful culinary delights while being serenaded by a magnificent variety of birds chirping away.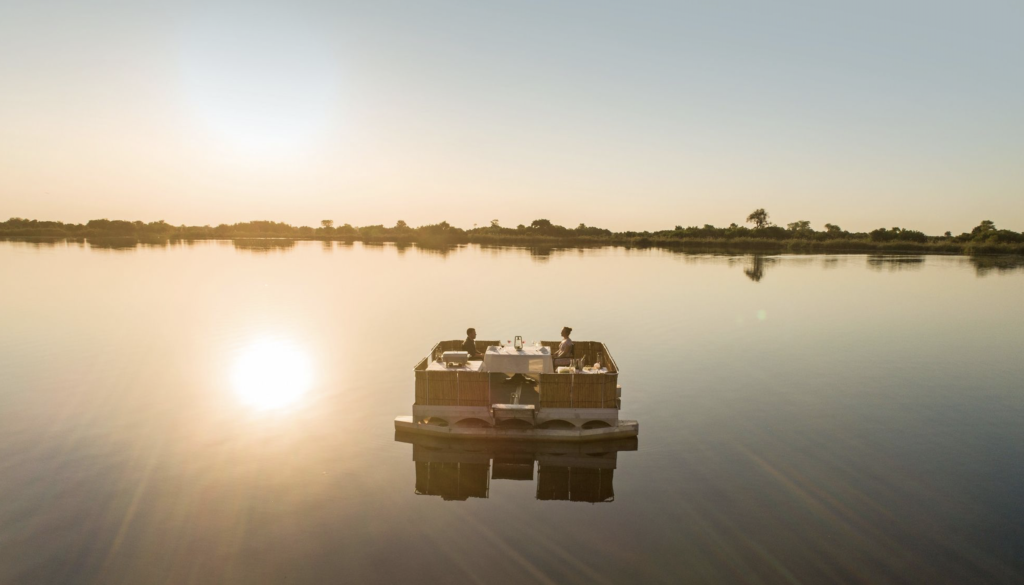 Lunar Rainbow at the Falls
Experiencing a lunar rainbow at the Victoria Falls is a truly enchanting and awe-inspiring sight. We have collected some amazing affordable specials for you (ask our team for more info on these):
Matetsi River Lodge discounts 50% on accommodation for one partner, valid for travel within 6 months of date of marriage. Minimum 2-night stay in selected rooms (Valid all year)
With Victoria Falls River Lodge the bride pays 50%, including a bottle of bubbly, private dinner and a spa massage voucher valued at $120. This special offer only applies for a minimum 3-night stay. Guests must travel within 6 months of their wedding date. (Valid All year – excluding festive period)
The Wild Horizons honeymoon special applies to their lodges Old Drift and The Elephant Camp and is also available for the bride who will only pay 50%. (Valid All year)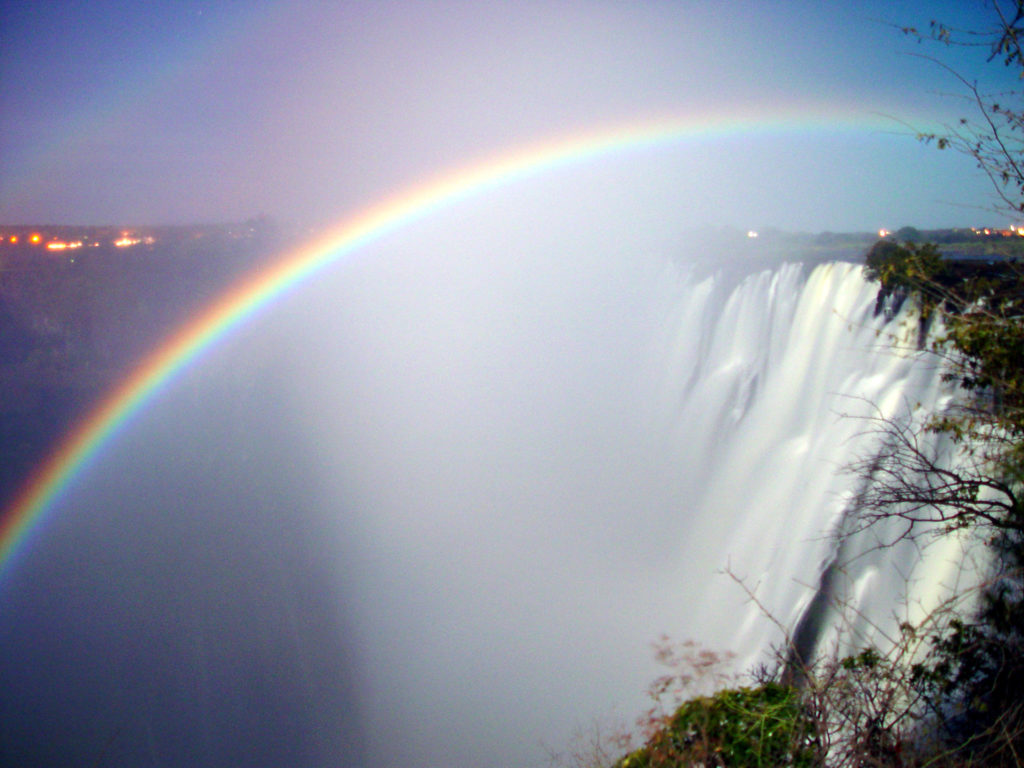 MOZAMBIQUE
Mozambique is another fantastic destination that we offer as a honeymoon destination in combination with an exciting safari. With its stunning beaches, warm weather, vibrant culture, and rich marine life, Mozambique provides a unique and romantic experience for newlyweds. Here are a few highlights and recommendations for your honeymoon in Mozambique:
The country is renowned for its pristine white sandy beaches, turquoise waters, and abundant marine life. You can indulge in activities such as snorkeling, scuba diving, sailing, and sunbathing. The archipelago offers luxury resorts and secluded beach lodges, providing a perfect setting for a romantic getaway.
Vilanculos is another coastal gem, this charming beach town serves as a gateway to the Bazaruto Archipelago. Relax on the beach, go snorkeling or diving, or take a traditional dhow boat trip to explore the nearby islands.
Choose from a variety of super deals to enjoy a perfect blend of adventure, relaxation, and romance creating unforgettable memories.