When planning a trip of a lifetime, your dream safari, our guests often ask for our top recommendations. How can we make sure to use our time perfectly, which areas should we combine, how can we have the best experiences?
Here are some of the questions our guests ask when planning a safari. We are happy to share our thoughts which are based on many years of experience in Botswana and neighbouring countries.
WHEN IS THE BEST TIME TO GO ON SAFARI?
The best time to go on safari in Southern Africa depends on what you would like to see and experience during your safari holiday. Whether you're an avid birder or you're looking for the large herds of antelope, buffalo and elephants or the famous big five. We take all these factors into consideration. In Southern Africa our dry season is during the winter months from May to October, the emerald or green season usually starts in November and continues through to March. The best time to experience the world famous Okavango Delta is during our winter between May and October.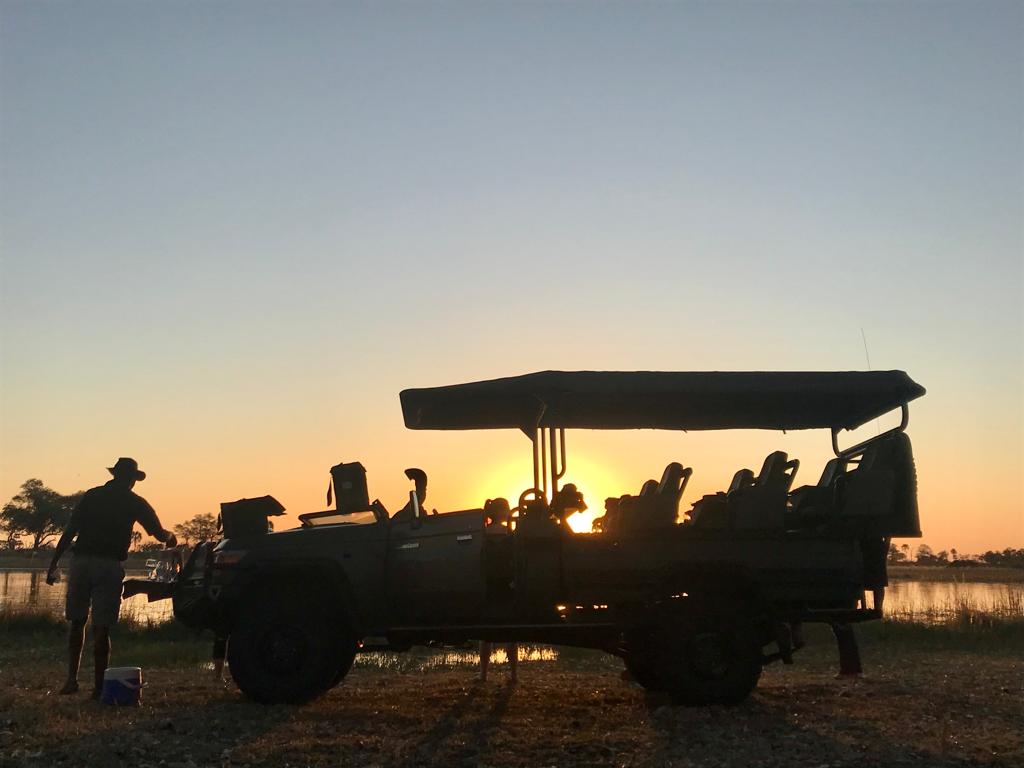 During the winter months there is a higher demand for several reasons, less dense vegetation – making game viewing easier, drier landscapes – meaning animals are drawn to water sources and of course it is holiday season in the northern hemisphere. The green season is the perfect time to experience the new life that comes with it. It is the time to take these stunning pictures of dramatic rain-heavy skies & bright beautiful sunsets…greenery with lush landscapes as far as the eye can see! Not to mention the exceptional game viewing. Not only do we love the green season for the amazing sightings but also for the reduced rates. It is the best time to enjoy exclusivity on safari with fewer travelers.
Consider seasonality, the different experience during our winter and summer months
To make the most of your trip we recommend to consider the climate and weather conditions in the region you plan to visit. For example, some locations may have more comfortable temperatures during certain seasons, and others may experience higher temperatures than one is used to.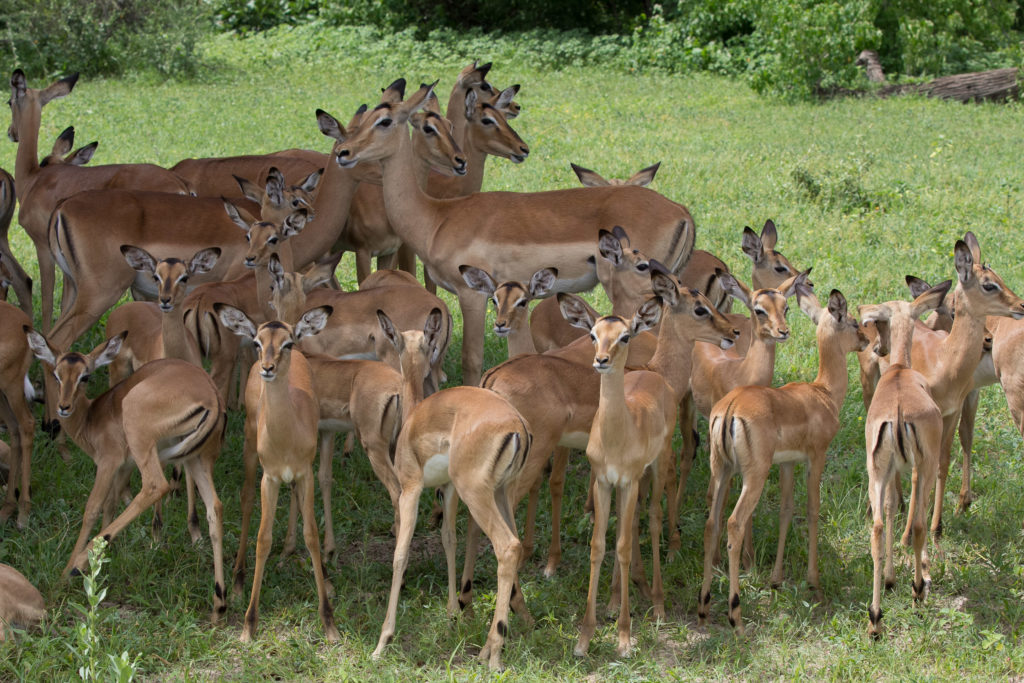 And to make it all even more complex Botswana's Okavango Delta and its seasonal flood which originates in the Angolan highlands and its natural phenomen is different every year, this means our job as safari experts will never get boring. Our team monitors the level of rainfall in the catchment area in combination with the annual rainfall in Botswana and tries to predict the flood levels for the coming high water months. The water takes months to travel from Angola to the Kalahari sands of Botswana and reaches the eastern side of the Delta only as late as June. The annual flooding of this river creates a water wonderland offering the perfect environment for a large variety of wildlife. Botswana offers this feeling of a vast and untouched wilderness.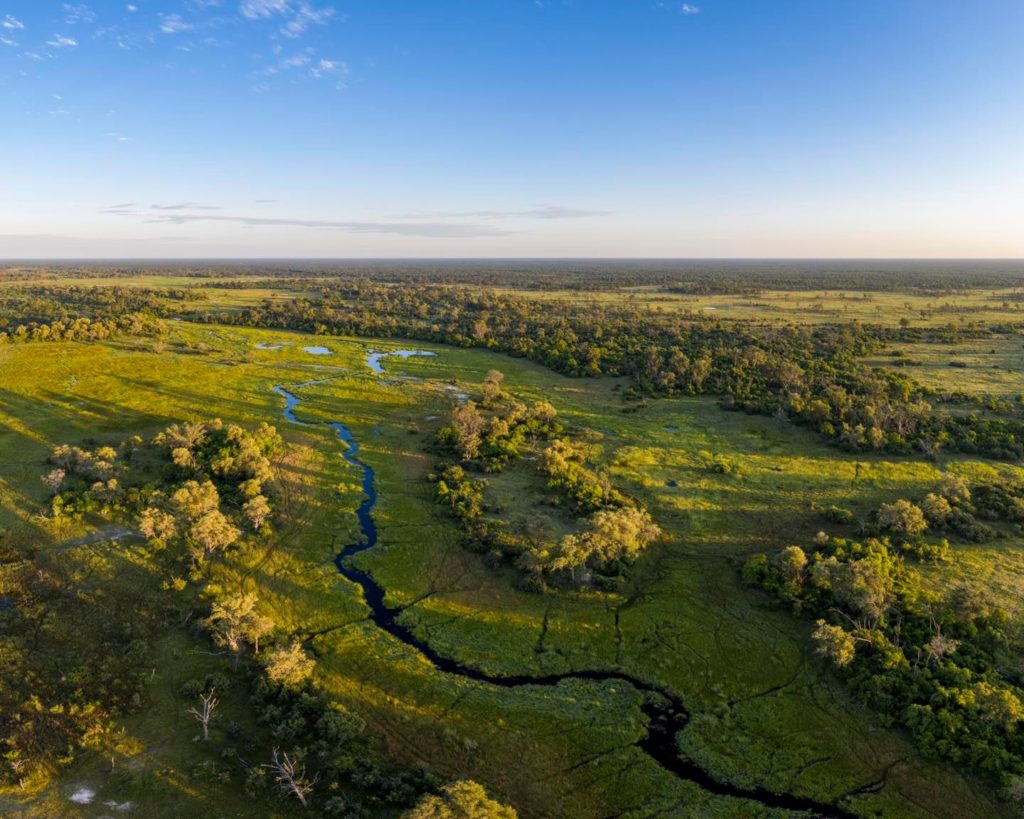 SLOWER TRAVEL, LESS IS OFTEN MORE
We love sharing our experiences and have learnt that less is indeed often more. Combining contrasting areas like the Okavango Delta with the Makgadikgadi Salt Pans offers amazing experiences. Spending more time in an area means less time spent travelling between camps, focussing more on these breathtaking game drives finding wildlife. We also recommend starting your safari in busier areas like Victoria Falls followed by Chobe and ending in with the more exclusive private concessions where you feel almost alone, you and your guide and plenty of wildlife. Especially our quieter months between December and March offer special deals that benefit guests that spend more time in each camp, offers like a 3rd night off add amazing value to your safari.
UNIQUE EXPERIENCES
Our guests often ask us about activities and experiences during a safari of a lifetime. Here are our top picks of experiences that should not be missed when travelling to Southern Africa:
Gliding through the crystal clear waters of the Okavango Delta in a dugout canoe also known as mokoro.
Walking with some of the best guides in Africa in Zimbabwe's Mana Pools National Park.
Walking with San Bushmen in the Kalahari.
Spending time with semi-habituated meerkats in the Makgadikgadi Saltpans.
Cruising the Chobe River in a motorboat watching herds of elephants swim across the river.
Sleeping under the stars in one of the star- or sky-beds.
THE PERFECT COMBINATIONS
Not all guests have the budget to stay in only upmarket camps located in the most exclusive areas. If budget is limited then we recommend to combine a more affordable and authentic experience like a tented mobile safari with a comfortable lodge. Dive deep into the wilderness, experience being close to nature and end in the comfort of a lodge.
BRING THE RIGHT EQUIPMENT
Never travel on safari without a good pair of binoculars. If you have a good camera bring it, nowadays it is amazing how good the quality of some smartphone cameras is.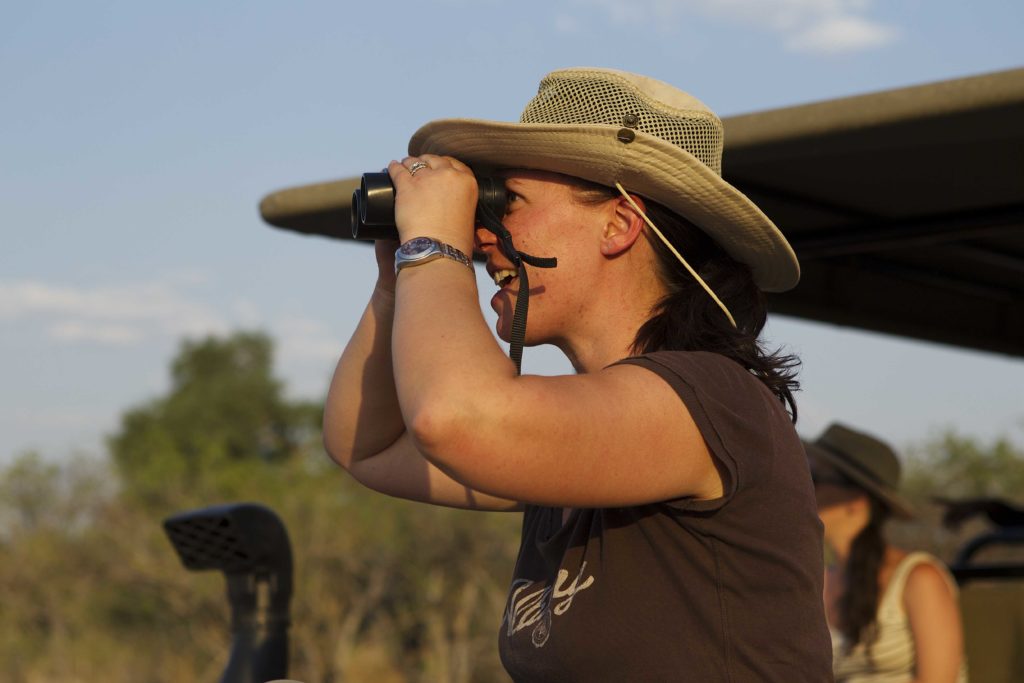 OUR INSIDER TIPS TO UPGRADE YOUR TRIP
Helicopter scenic flights
A scenic flight over the Okavango Delta is an exceptional experience. Halfway through your scenic flight the pilot will find a deserted palm island where you can enjoy a peaceful break. Once on the ground, champagne will be popped for you to enjoy alongside views from the ground and further information about the delta from your charismatic pilot. When you have quenched your thirst, you will have another opportunity to enjoy the aerial perspective on your way back to camp.
Private vehicle
A small number of camps will put a maximum of just 4 guests on one vehicle, which makes for very exclusive game viewing. However, if you would prefer totally private guiding and game viewing, it is possible to pay extra for 'exclusive-use' of the gamedrive vehicle for all or part of your safari. A private vehicle naturally comes with a private guide and tends to be very appealing to more experienced travellers who have very specific interests such as birding or photography.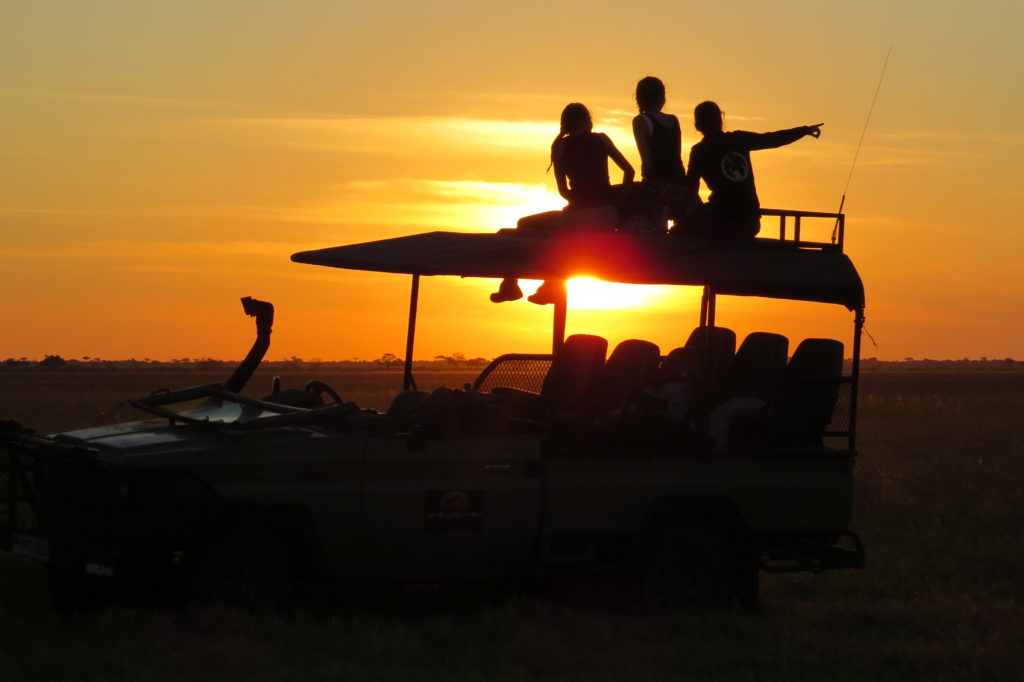 Our team of Safari Specialists is happy to answer all your questions and create your dream safari for you. Email us on info@safarispecialists.net, we look forward to hearing from you.