Would you like to win free flights into Botswana?
Of course you would! Book a safari with us by 6 March 2020 for travel by 30 June 2020, and you could win return Airlink flights for two people into Botswana!
The Airlink flights connect you and your partner from Johannesburg or Cape Town in South Africa up to Maun or Kasane in Botswana, offering a huge saving on your overall safari costs. You can use this saving to splurge a little more on accommodation, add an extra exciting activity or even just as a way to keep your budget in check and make your dream of visiting Botswana finally come true.
Chat to your personal safari consultant or contact info@safarispecialists.net for details.
We can't wait to help you: Botswana is our home and safaris are our passion!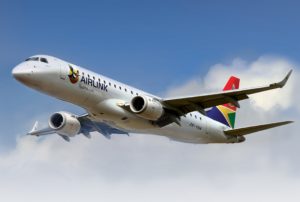 The rules:
About the competition
Safari Specialists will provide two return air tickets for two passengers into and out of Botswana from South Africa on Airlink on a confirmed booking of a safari made by 6 March 2020. The flights have to be used for travel by 30 June 2020. A typical routing could be Johannesburg-Maun-Johannesburg or Cape Town-Maun-Cape Town.
Terms of entry
The competition is run by Safari Specialists, hereby known as 'the organisers'.
All entries must be for confirmed bookings made with Safari Specialists by 6 March 2020.
A confirmed booking means that the client has paid the deposit for their itinerary, booked via Safari Specialists exclusively within the specified period.
There is no minimum limit for the value of the booking.
The booking must include travel within Botswana using safari camps and/or lodges for a minimum stay of three nights.
The winner will be chosen by lucky draw from the pool of confirmed bookings on Thursday 12 March 2020. The winner will be notified by telephone and email on Friday 13 March 2020 by the organisers.
The prize is not transferable and cannot be exchanged for cash or for other goods, services, accommodation or activities.
The prize is subject to Airlink's availability in the applicable booking class.
Safari Specialists is not liable for any costs connected to the prize, including international flights, internal transfers or seats for members of the party beyond two passengers.
The winners agree to be photographed and interviewed on camera by the organisers about their safari. All rights to photographs and footage will reside with Safari Specialists. The winners agree to allow the organisers to use this collateral on their website, newsletter and all social media sites (Instagram, Twitter, Facebook, LinkedIn and YouTube).
The winners agree to be identified by their names and surnames.
Airline tickets and deposits paid are non-refundable as per the organiser's standard terms and conditions.
The decisions of the organisers on all matters pertaining to the competition will be final and binding, and no correspondence will be entered into.
All Airlink terms and conditions of carriage are also binding. Travel may be limited during peak holiday periods and long weekends. Name changes are not permitted once the tickets have been issued.
Safari Specialists cannot accept any liability for any loss or damage suffered by any entrants or winners in relation to any aspect of the competition or use of the prize.