Going on safari means for most of our guests "a dream come true". The excitement starts during the planning phase and just grows with every day closer to the travel date. One big topic is what to pack for safari and how best to prepare for this trip of a lifetime. We have put together the ultimate packing list, from what to wear to which essentials to carry. What should go in your hand luggage, what size and weight can the luggage have? Lots of insider tips that will make sure you have the time of your life.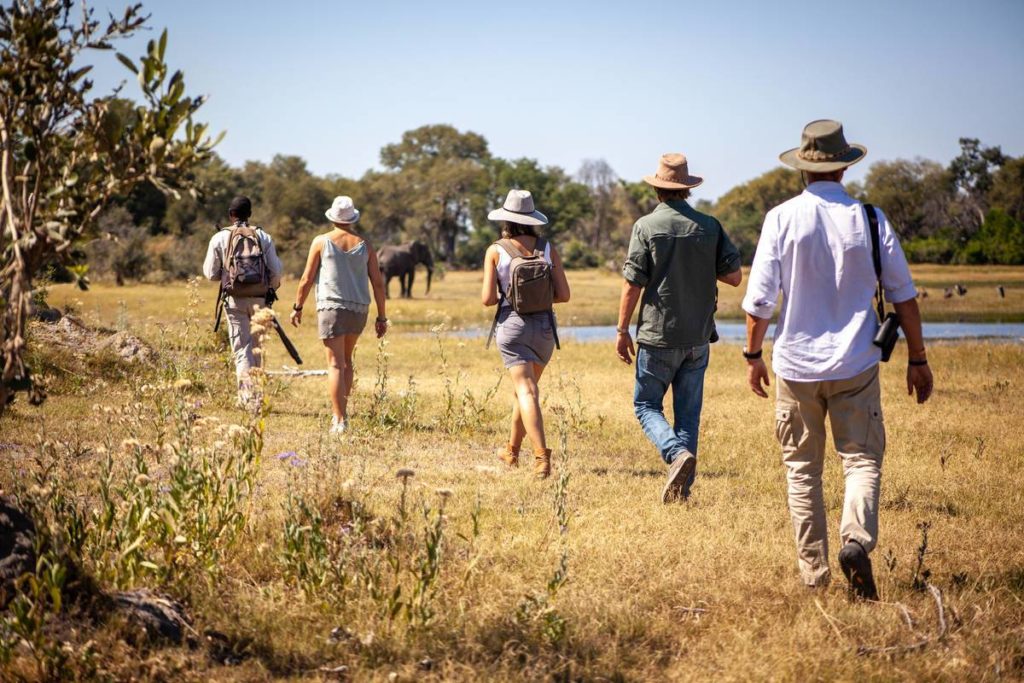 SAFARI CLOTHING – do I need a new wardrobe?
A simple rule is to dress casual and comfortable in clothing suitable for all seasons. Whilst you may elect to be a bit more adventurous spoil yourself with a completely new safari 'wardrobe' it is not necessary to go super fancy! Apart from selecting reasonably neutral or 'non-bright' coloured clothing, safari-wear is generally practical. Be sure you take clothes that you feel comfortable in – especially when it comes to your walking shoes. The newer quick-drying fabrics, shirts with ventilation and trousers that convert into shorts are all worth considering. For more details here are our tips in helping you on what to pack for safari and what to leave behind!
Remember you are exposed to nature all day, in open game drive vehicles which can get chilly during winter and then in the hotter summer months it gets very warm and protection from the sun with long (sleeved) and light clothing is key.
We love the onion method – wearing clothes in layers is the most practical way to cope with fluctuating day/night temperatures and cool evenings whilst on safari. As the day warms up you can peel off another layer. Then as it begins to cool down toward evening, you can put them back on.
Here are the "must-haves" of what to pack for safari:
T-shirts, shirts or blouses – long sleeves and collars help to protect from the sun and mosquitoes
Fleece or warm jacket (softshell jackets also protect from wind and rain), in the colder winter months we recommend bringing warmer jacket, beanie and gloves
A pair of light weight safari trousers – those that zip off at the knees are very handy, too
Comfortable walking shoes (or boots, please discuss what is required with your consultant specific to your itinerary)
Hat – ideally with a wide-brim
Buff or cotton scarf and a sarong (kikoi)
A pair of comfortable open shoes for general daytime use around camp
Maybe a pair of open sports sandals for general daytime use in warmer months
Swimsuit –  a number of lodges and camps have swimming pools
An elegantly casual outfit for dinner at the smarter lodges and camps
A light, compact raincoat during rainy season between December and March (most lodges will provide rain ponchos some but it's important to pack one just incase!)
WHICH BAG TO CHOOSE – best not to bring the Louis Vuitton Wardrobe 😉
The maximum weight and size of your luggage depends on your mode of travel. Most of our guests travel in small aircrafts which means the size and weight of their luggage is restricted. A guideline is one piece of hand luggage plus one soft-sided bag. To make sure your travel is smooth we recommend to travel with soft-sided bags not larger than 25cm wide x 30cm high x 62cm long (max 15kg weight). Here is an example of an aircraft luggage compartment, you can see it is rather small.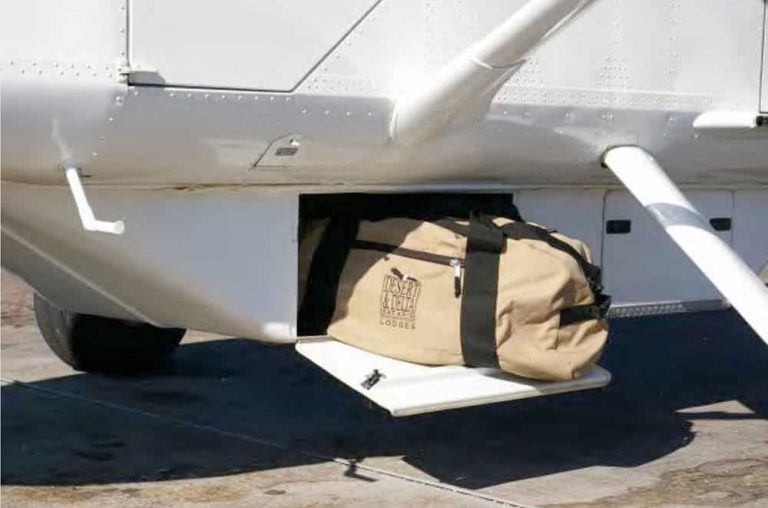 DOCUMENTS – the boring paperwork
While we are fortunate to have most of our documentation in digital format these days, it is wise to carry a printed copy of all the below paperwork in case your phone runs out of power.
Passport, should be at least for another 6 months valid (take a photograph of your passport with your phone or take a paper copy)
Check Visa requirements (refer to the official government pages)
Travel insurance (not compulsory but HIGHLY recommended)
E-tickets
Cash, ideally in US Dollars in smaller bills, for tips, visa fees (Zimbabwe or other)
Itinerary for quick reference
HEALTH – medication, glasses, sun protection & rehydrate sachets…
Remember to put your prescription medications in your hand luggage (in case your check-in bag goes astray… it happens!)…and make sure you have enough of each type to last your entire safari. If you wear prescription glasses, consider bringing a second pair. High quality sunglasses are important since you will wear them all day long (yes the sun shines a lot in Africa). Sun protection is key, please carry the highest factor (50 or higher). Insect repellent is handy to have although most lodges have these available for their guests (in Southern Africa the most common brand is Peaceful Sleep). To avoid dehydration consider bringing rehydration salts, drinking one a day protects your health. For more information regarding staying healthy on safari refer to our Safari Tips – how to handle the high temperatures.
EQUIPMENT – camera, phone, binoculars… 
Most people will remember to take their camera but not everyone thinks they need to take binoculars. Binoculars are ESSENTIAL for optimum wildlife viewing on safari (and a good pair of binoculars will make a BIG difference to your safari).
Not only does wildlife come in all shapes and sizes, our destination is blessed with stunning landscapes, colourful people and fabulous light! Don't miss out. Buy a camera, if you don't already have one.
Recharging all your electronic devices is no challenge, nowadays you can even charge your equipment during game drives since many vehicles offer USB plugs to recharge the batteries. Bringing adapters are not generally needed as Most camps offer different charging plugs in the rooms.
A torch (flashlight) is a must. It can be pitch black in the bush or in your tent in the middle of the night. A rechargeable torch is ideal but a small battery-powered torch is sufficient. The lights that fit on your head (and leave your hands free) are also a good option. Most camps will provide a torch, or will walk you back to your tent as required, but being self-sufficient is always a good idea.