Anna & Francesco have just returned home from their incredible Zambia Safari, sharing their amazing experience in the Lower Zambezi with us.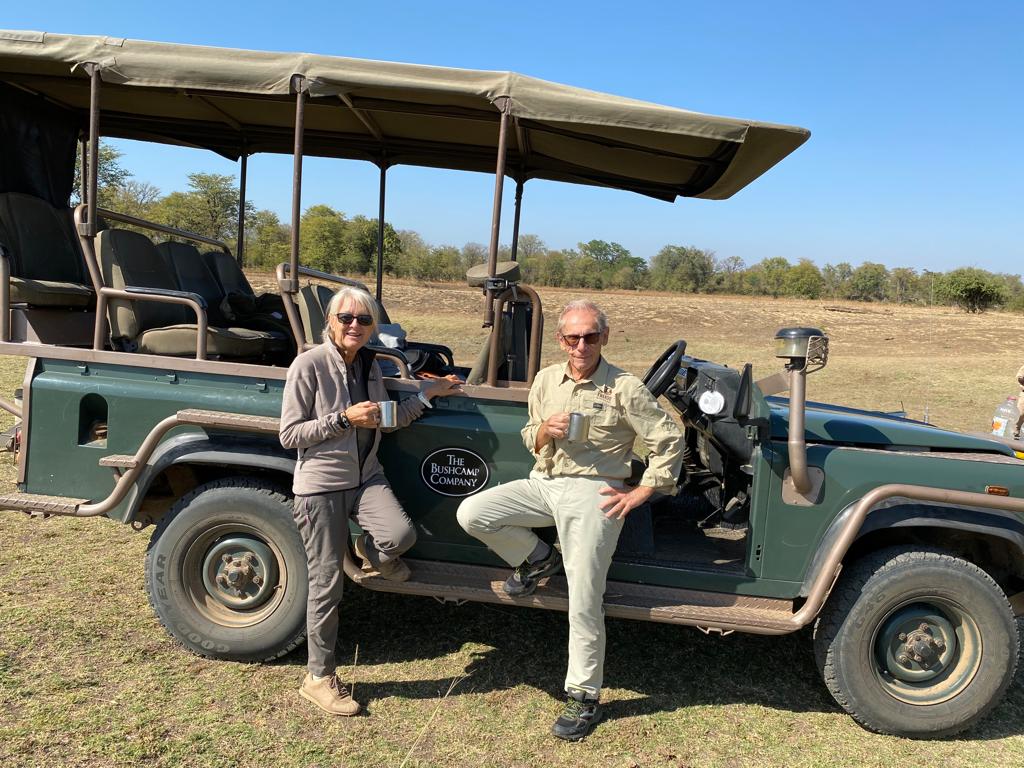 One of the most important topics on a wildlife safari is safety and the following experience shows why it is essential to always remain calm and listen attentively to your professional guide!
Join us in reliving Anna and Francesco's experience during their stay at Potato Bush Camp in the Lower Zambezi National Park:
"We have been on numerous safaris, we have seen a lot over the years but this experience was dramatic, intense and what we would call a once-in-a-lifetime moment. For the first time in many years we could see two lionesses attacking a buffalo: it was like living in a documentary! We followed a buffalo leaving the river and climbing the banks, unaware of two lionesses sleeping right there in the bush. The attack happened super quickly: one lioness tried to close the buffalo's mouth to suffocate him, the other attacked its back trying to break its backbone.
The fight lasted around 5 minutes and eventually the buffalo, an impressive male, unbelievably, could get free of the two lionesses but, completely mad and still aggressive after the fighting it hit the safari vehicle of other travellers who had watched the scene with us. The buffalo hit the vehicle three times causing it to get stuck. It was really frightening but in the end the buffalo found the way to escape into the river and our driver could help the other safari vehicle to get out of the sticky situation.
I still have goose bumps …. Amazing!!
And then, at night, we saw a couple of hyenas stealing a baboon which was a leopard's prey, leaving the leopard hungry moving up and down around our vehicle. And then other leopards again…. A herd of around 400 buffalos, and of course plenty of elephants and hippos.
Have a look at this video to see the buffalo's struggle