Wilderness Safari's brand new baby Linkwasha Camp opened its doors for the first time in June 2015. Situated in Hwange, Zimbabwe, the opening of Linkwasha serves as another testament to the positive growth of wildlife tourism in Zimbabwe and we were very privileged to be invited to experience the camp.
Lisa Hartley from Safari Specialists jumped at the opportunity to join the very first guests to be hosted at Linkwasha during her explorations of Hwange National Park and she shares her experience with us below:
One can see right away that Wilderness Safaris have taken great care and attention with the location, design and décor. The service is typically high at Wilderness Safaris and at Linkwasha the staff are friendly and ever-considerate. Linkwasha goes beyond the traditional tented camp with a more modern design and extra features in your 'tent' such as a mini bar, huge sliding doors that open out to a spacious private deck with incredible vistas.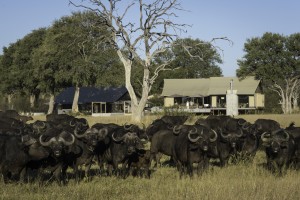 The camp is open to take advantage of the magnificent views across the open plains in front of camp, quite a treat in Hwange which is dominated by teak woodland. A busy waterhole lies in front of camp and in the dry season one does not have to leave the camp to see large herds of Hwange's famous elephant population.
We arrived in time to enjoy a cold glass of bubbly as the sun set right in front of camp – just like someone had painted it there.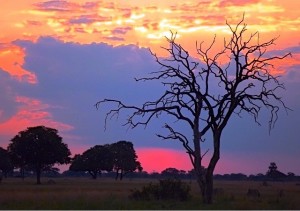 There is something overwhelming about a stunning red sunset filled with passion and promise. We were gazing at it for ages captivated by its warmth and beauty before it disappeared beyond the horizon.
After the sunset, the royal treatment continued throughout the night with great service, fabulous food, a bright full moon and a very comfortable good night's sleep. That night we heard some hyenas in the distance enjoying the full moon and then first thing the following morning we were welcomed to the day with zebra, wildebeest and baboons playing in the grassland in front of the camp.
Written by Lisa Hartley
lisa@safarispecialists.net