Botswana is a highly sought-after safari destination with special considerations for budgeting and planning. The government deliberately chose a low-volume tourism model for the country to preserve massive tracts of land for wildlife and conservation. Unlike many other places in the world, Botswana is not home to large hotels, mass-market resorts, budget airlines and package holidays that operate on a one-size-fits-all basis. That's why your safari will be unique and why we don't sell off a brochure.
It's also why over a third of the country is set aside for national parks and reserves or wildlife management areas.
Unless you are opting for a set-departure mobile safari (ie it leaves on specific, pre-determined date), your trip to Botswana will be tailor-made and totally customized for the time you have, the funds available, your interests and your preferences.
With all this in mind, these are the things to do when budgeting for a Botswana safari:
TIP 1 Be upfront with your budget Our consultants have heard it all so don't be embarrassed. Telling us the maximum you can spend allows us to choose lodges, transfers and activities carefully and wisely.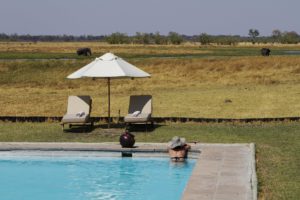 TIP 2 Don't forget those transfers and activities It's very unlikely you'll be visiting only one lodge or area so factor in travel costs between the two. The rule of thumb is: if you have more time but less money, you can be driven; if you have less time, then you have to find the money to fly. If you only get a week of paid vacation, then you don't want to spend a third of it travelling by road (don't worry, we'll help you with transfers as there's no timetable). And although most of our itineraries are fully inclusive, meaning you pay for everything upfront (excluding sundries like tips and premier drinks), some activities like hot-air ballooning or adrenaline sports at the Victoria Falls do cost extra (don't worry, we can also help you with that, too. We love to help!).
TIP 3 Decide what level of luxury is important to you Next, consider your non-negotiables: must you have air-conditioning, Wi-Fi, private swimming pools and fine wine or are you happy with sacrificing some luxuries in order to have a longer holiday or stay in more remote areas? Once again, having a consultant who is actually on the ground makes all the difference as we can tell you when A/C isn't really necessary (June and July) and when it is (October). Or when you won't really use your swimming pool because it's too cold and when you'll be thankful for it on a baking afternoon. It's this level of detail that gives you more bang for your buck (of which we hope you'll see plenty).
TIP 4 Make peace with small planes Botswana is very roughly the same size as Texas but has about one-twentieth of the population. This means that, in order to move from one area to another, it's much faster to fly especially, as mentioned above, if you have limited vacation time as most of us do. These chartered costs can add up so allow us to advise you on the best way to shape your itinerary.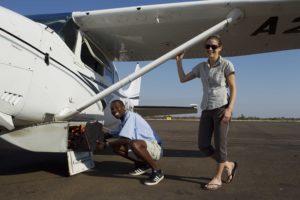 TIP 5 Know the differences between low and high season Everyone knows low season has lower rates and fewer crowds so do consider it if you are on a tight budget. Yes, it's hotter and more humid but the pay-offs (literally and figuratively!) can be huge. The Safari Specialists team will know all about water levels, what the zebra migration is doing or when the migrant birds are coming so you're in exactly the right season for what you hope to get out of your Botswana safari.
TIP 6 Forget about the rest of the world Many travellers who've done DIY holidays to South America or south-east Asia expect that Botswana will be similar because it's also 'undeveloped' (we're really not fond of that term, to be honest). The truth is, Botswana is very different: it has a much smaller population, far, far fewer cities (only one, really) and much bigger distances. You can't rent a tuk-tuk and drive yourself through Chobe or find an AirBnB in the Okavango Delta! It may feel strange to hand over your travel plans to an old-fashioned travel agent but, trust us, it will make your life so much easier and you'll save money because we can negotiate rates on your behalf. We've also been to the lodges and camps we sell so we won't get sucked into glossy websites and slick videos that look great but don't really tell you much.
Essentially, we're here to act as your personal financial advisor for your Botswana safari!