Do you want to know why Namibia is perfect for a Covid-safe safari?
We're going to start with a little geography lesson. Here are some stats to consider:
The United Kingdom has a population of 67 million people living in 243 000km².
California has a population of 40 million people living in 424 000km².
Namibia has… 2.5 million people living in 825 000km²!
So that's three people per square kilometre in Namibia or 300 metres of space between every citizen if they were equally spread out. We've all become a lot more aware of personal space while living through the rise of Covid-19 and Namibia, as the third least densely populated country in the world (after Mongolia and Greenland, where I am yet to see a zebra or elephant…) has  social distancing built right in.
That's why we're so excited that international flights have returned to Namibia and borders are reopening. Destinations like Etosha National Park, Swakopmund, the Skeleton Coast and Namib-Naukluft National Park offer incredible scenery, unbelievable stargazing, unusual wildlife sightings (like brown hyena, eland, bat-eared foxes and desert-adapted lions and elephants) plus the chance to have a proper African adventure.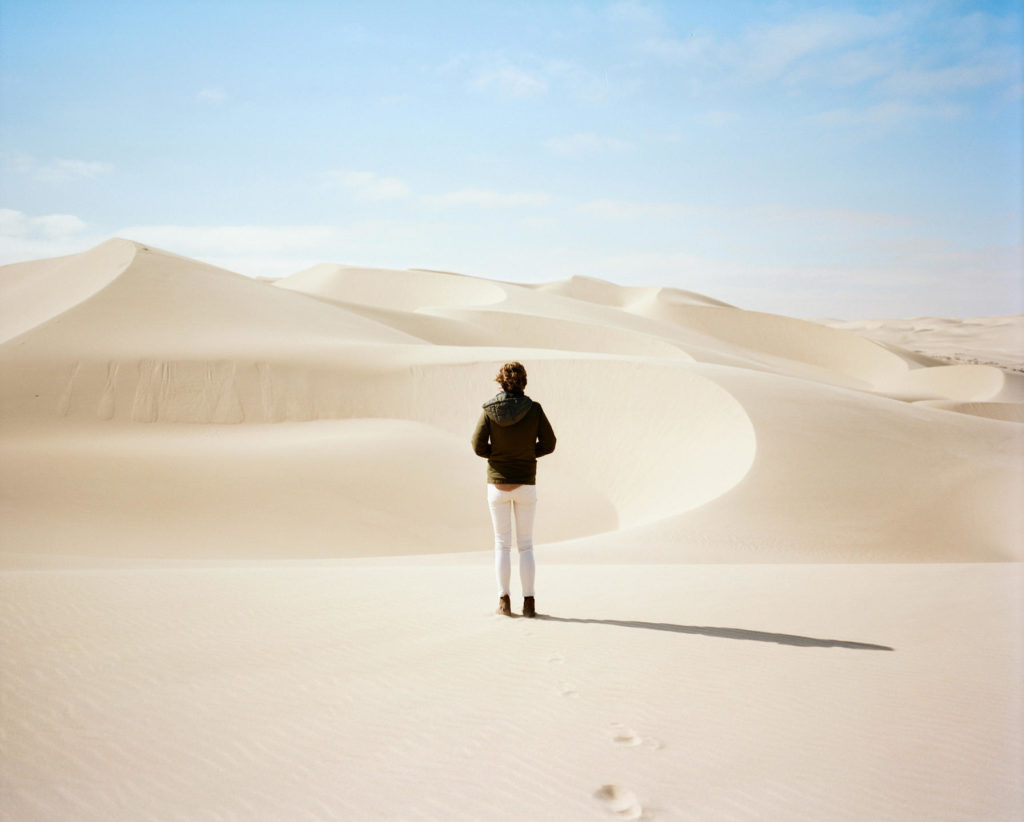 How to get to Namibia
There are several international flights available that fly to Windhoek's Hosea Kutako International Airport:
Lufthansa / Eurowings departs Frankfurt three times a week
Ethiopian Airlines departs Addis Ababa four times a week
Qatar Airways departs Doha three times a week
If you are embarking on a self-drive holiday, which is one of the most popular ways of seeing Namibia, then we highly recommend spending your first night in Windhoek so you can get a good night's sleep before hitting the open road in what's literally Big Sky country. The good roads and lack of other traffic make it the perfect destination for a self drive adventure without the risks you encounter in the serious off road driving in Botswana. 
In October 2020, the government also reopened a limited number of ports and land borders. The land border at Katima Mulilo in the Caprivi Strip along the Zambezi River allows you to access Zimbabwe or Zambia (also open for international travel) as well as Ariamsvlei (from South Africa towards the Fish River Canyon) and Noordoewer (also from South Africa near Ai Ais and the Richtersveld Transfrontier Park), however South Africa is yet to open completely for international travellers.
We also arrange fly in safaris for those on more limited time frames, with a network of flights available to allow you to get to see as much of the country as possible.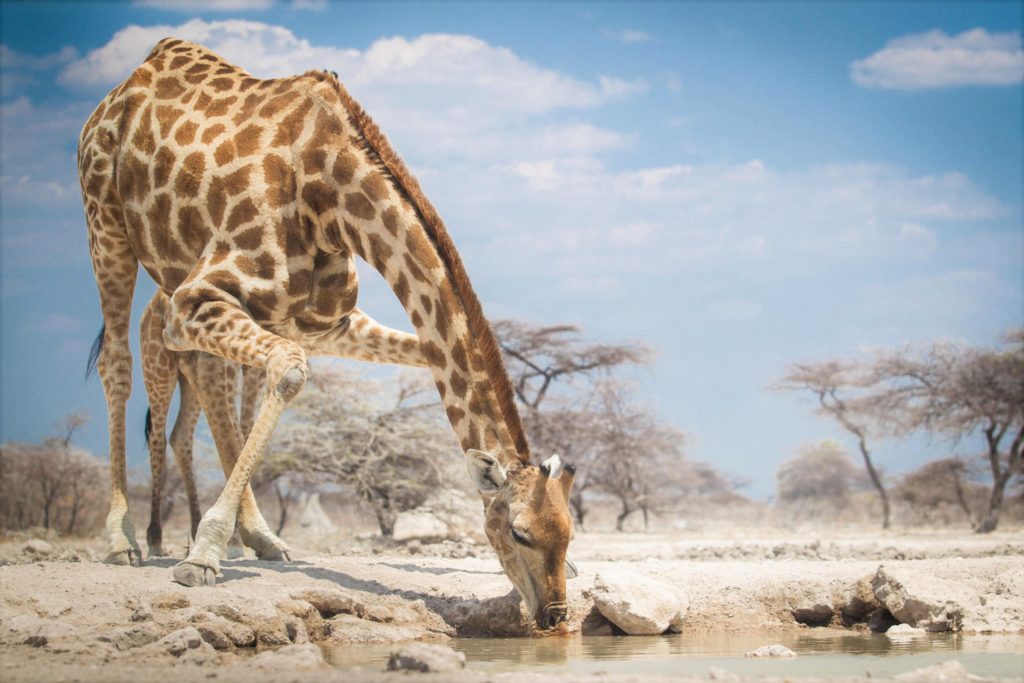 What do you need to enter?
Like every country in the world with open borders, Namibia is trying to ensure both visitors' and citizens' health and safety by requiring the following from all arrivals:
A negative PCR test conducted in the past seven days.
Officials will need your full itinerary with contact numbers
A signed health declaration form.
Travel insurance to cover medical emergencies.
These are pretty standard entry requirements across the world. If you can, self-isolate as much as possible to increase your chances of a negative test: no-one wants to call off a holiday because of one slip-up or contact with a positive Covid case!
There are no restrictions on which nationalities can enter Namibia – everyone is welcome as long as they fulfill the above requirements. Any re-entry requirements to your own country need to be investigated and Covid testing can be arranged accordingly.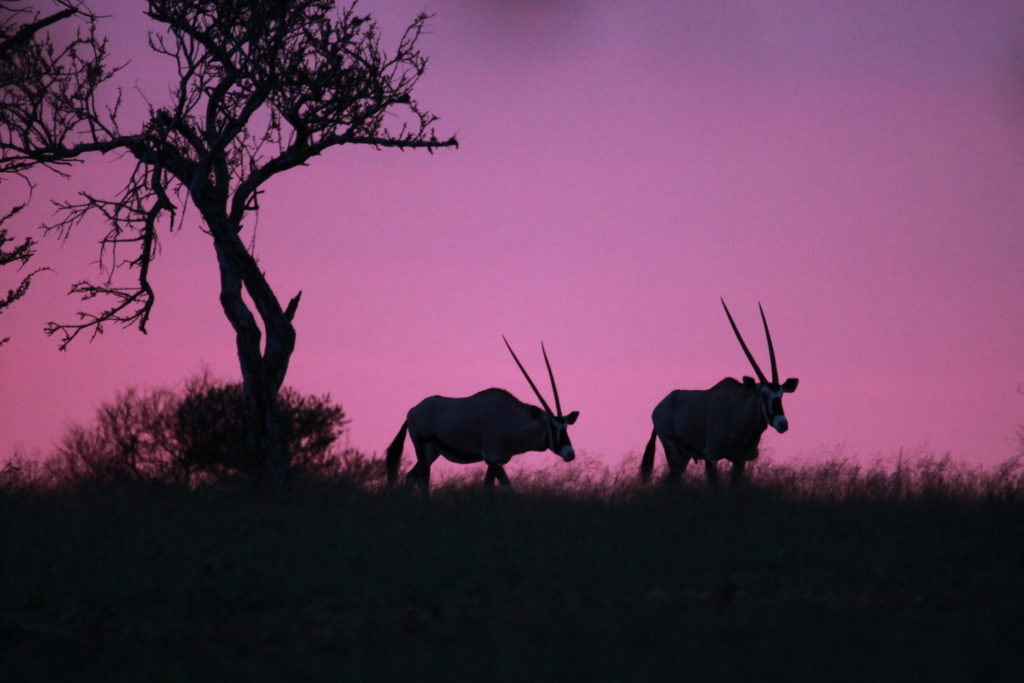 Three inspiring Namibia itinerary ideas based on SPECIAL opening rates to get you started…
Because Namibia is right on our doorstep, we've had plenty of opportunities to go exploring – the drive from Maun to Windhoek takes about eight or nine hours (closer than the capital city of Gaborone) so we can head over for long weekends or even a shopping spree! Because it's such a big country with long distances between attractions, we always suggest spending at least a week or longer if you can, particularly if you are self driving.
The first option is exceptionally good value and offers an accessible adventure for those preferring self drive.
Options two and three are guided safaris, both priced for a minimum of four people but can be priced for 2 or 3 of you (rate will be higher), or completely tailored to suit a larger group. The first suits a first time visitor visiting the main highlights and the second is a more unique adventure, highly recommended if you have the time to get to more far flung places.
PS Unlike a lot of Namibia, these itineraries aren't set in stone. We can easily chop, change and mix things up to suit your interests, budget and time available. Click on the links to see the full journeys, all your accommodation, activities and transfers, as well as more about the areas you'll be visiting.
Option 1: 9 night/10 day Self Drive Safari – BEST VALUE 
Self drive safaris are a great way to explore Namibia. This safari visits the highlights of Sossusvlei/Namib, Swakopmund, Damaraland and Etosha. Driving distances are balanced out with 2 night stays in most places and you have the option of self exploring in each area or booking in with a local operator for some more specialised activities.
Option 2: 8 night/9 day Private Guided Safari – QUALITY GUIDING
A private guide really amps your safari in ways you never imagined. You can spend as long as you like at a sighting, set the day to your liking and ask as many questions as occur to you without worrying about the drive ahead or getting lost! This lovely trip wends its way through Sossusvlei, Swakopmund, Twyfelfontein and Ongava Private Game Reserve outside Etosha.
Option 3: 13 night/14 day Skeleton Coast and Wildlife Guided Safari – GREAT ADVENTURE
This safari notches it up a bit, you travel with a highly experience naturalist guide to enjoy the wonders of Skeleton Coast National Park, world heritage at Tywelfontein and exceptional wildlife around Etosha. Your safari will have everything from Cape fur seals, shipwrecks, traditional German architecture and ancient rock paintings to block rhino tracking, floodlit waterholes for night game watching and special insights into the conservation of lions, leopards, cheetahs and other predators.
If you have your own ideas about what you want to see and do in Namibia, and find out more about our Covid-safe safari special offers, give us a shout on info@safarispecialists.net or +267 7231 1321. Let's get you dune boarding, hot-air ballooning and stargazing in one of the world's most under-explored countries!